Meals To Eat On Friday During Lent
February 20, 2018
Lent is the period before Easter that lasts for 40 days. It is a time where Catholics give up something they do or eat often. This practice entails abstinence from eating any meat on Friday during the five and a half week period. This can raise aggravation when one will stop and ask, "What can I eat?" Below are some meat-free, tasty dishes to enjoy each Friday of Lent.
There are so many different kinds of salad that will satisfy cravings. Caesar, pasta, fruit, spinach, mixed veggie, and so many more are great for a lenten Friday lunch. Even try a salad bar.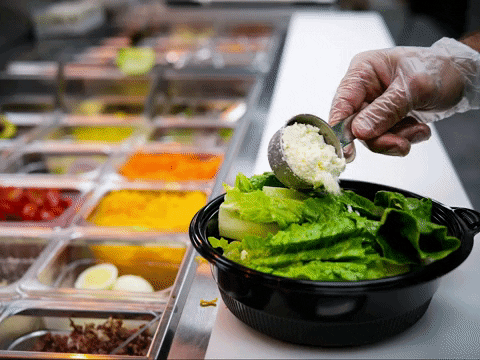 This trendy treat is nutrient and tasty. There is a variety of options to comprise your perfect bowl.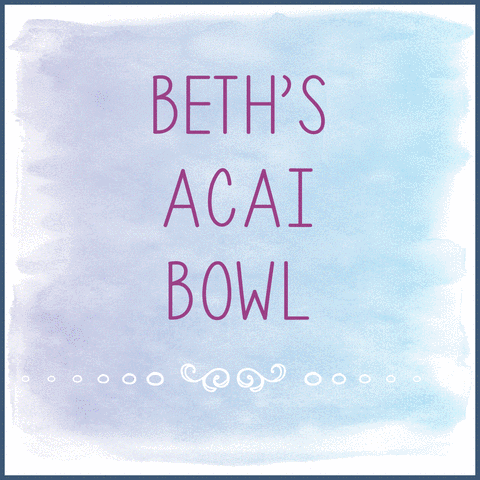 Whether it is mac 'n cheese, spaghetti, or creamy alfredo, a pasta dish is a great alternative for meat at dinner.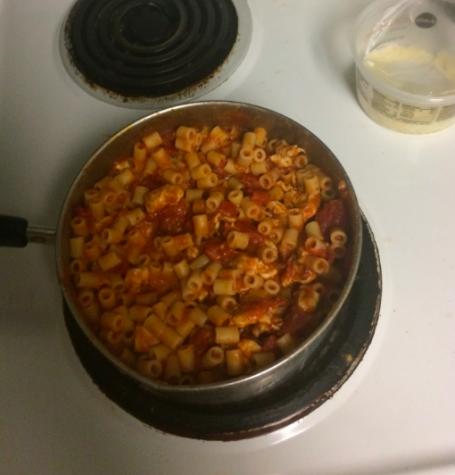 Fish fries and dishes are the norm for Friday meals. Many churches in the area offer a fish fry every week during Lent. To have all kinds of delicious seafood instead of the same thing each week, check out Food Network's grilled seafood recipes here.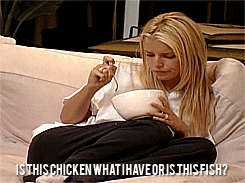 "Every Friday, growing up, we had fried fish because not eating meat on Friday was year round. After a while as a kid, it got kind of tiring. Now, I usually just have a salad," said history and economics teacher Beth Chase.
Panera soup in a bread bowl is a filling comfort food. Broccoli cheddar, creamy tomato, black bean, and bistro french onion are their soup options without meat.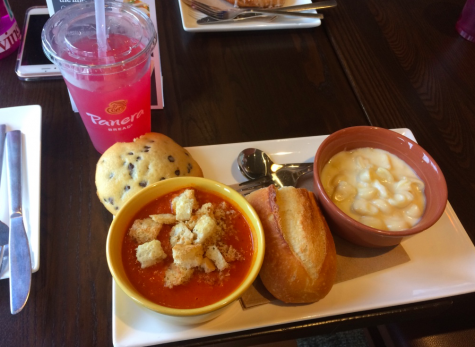 Cooking vegan can be fun, easy, and make you feel healthy. Some of your favorite dishes can even be made vegan. Such as curry, minestrone soup, and burrito bowls.
"I had a quinoa burrito bowl and it was delicious. It tastes just like anything I would normally eat. Vegan sour cream definitely tastes like regular sour cream," said Evelyn Martinez ('18)
Even though Friday has a taboo on meat, it does not mean you should not be eating enough protein. A handful of nuts, a side dish of broccoli, a cup of hummus, or a scoop of peanut butter are good alternatives for consuming proteins.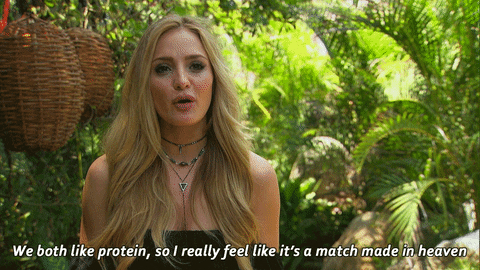 Friday nights could be a pizza party that bring friends and family together for the entirety of Lent.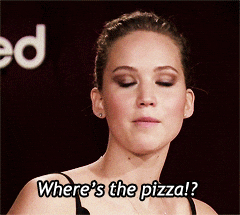 Each Friday could be a good time to try something different that normally would not chosen to eat.
Below are a few recipes to some exotic and unique dishes.
Mushroom quiche recipe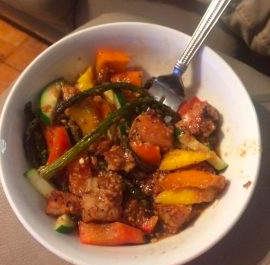 Cambodian coconut shrimp soup recipe
Shrimp spring rolls with peanut sauce recipe
Mediterranean chickpea bowl with tahini sauce recipe
Potato Latkes recipe
If all else fails, eating a sweet treat is always pleasing to the tastebuds.
"The way to go is java chip ice cream, and if anyone gave up ice cream for Lent, they could eat no sugar added ice cream," said Sarah DeVaney ('21).