Exploring College: North vs. South
March 9, 2018
As students inch closer to the reality of leaving AHN, many questions arise on the possibilities and realities of college life. When considering where to tour and apply, many questions must be answered about a student's preferences and what they hope to get from the college experience. One of the biggest characteristics of a school is the location. Whether the school is in the North or South, there are many differences to consider.
Weather
North: While you may get lucky at the beginning and end of the year with some sunny rays, northern schools can be pretty brutal when it comes time for the winter months. However, the universities experience all four seasons, meaning the snow may be worth the beautiful changing leaves you cannot find anywhere in the south.
South: Southern heat, depending on the state, can last from April to October. While some people prefer this, the winter spirit around the holidays in the south is incomparable to the falling snow and fireplaces in northern states. Either way, a beach or lake trip is usually a possibility for college students down here.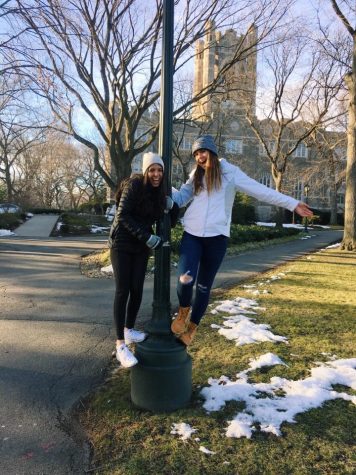 Lindsey Calka ('17) decided on The University of Michigan, saying, "The most common response I got after telling people I was going to Michigan was a wince. Everyone was truly worried that I, as a Floridian, couldn't handle the cold. Seasonal depression was a trigger word. I was really worried I was going to need one of those sun-lamps or whatever. Alas, it was an easy transition. It's this weather that can't handle me."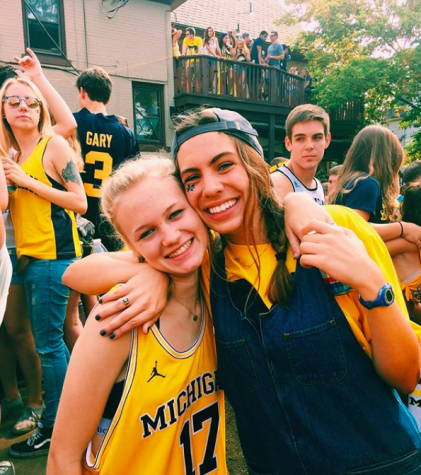 Sports/Tailgating
North: Contrary to popular belief for many lifelong southerners, Northern universities have their fair share of competitive sports rivalries as well. If you are a basketball fan especially, northern schools are ideal. At a football game, however, fans may need to bundle up for games during the winter, testing true passion and love for one's team.
South: In the south, specifically for football, tailgating is an all day event. Most SEC schools host students who dress up for games. In the south, it's basically all about one thing: football.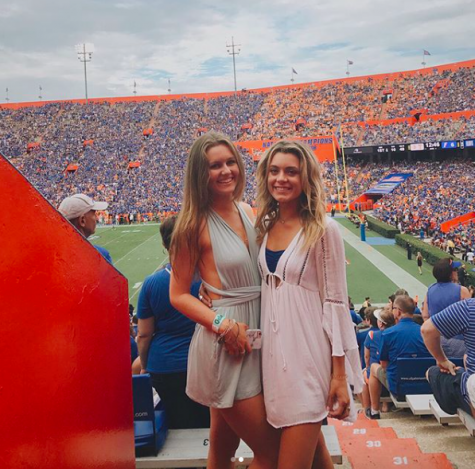 After debating schools in both parts of the country, Allie Kimpland ('18) decided to stay close to home, saying, "I wanted to go to college in the south because It feels more like home to me and I love the big traditional sororities, football games, and the weather here. I wanted to go away, while still feeling close to home."
Meanwhile, Mia Leto ('18) will be attending The New School in New York City, saying, "I think it is perfect for me that the New School does not have traditional sports culture because though it is important to maintain a healthy lifestyle, I have never been interested in attending sporting events and I have never wanted to play a sport in college. So, I feel like it is the perfect fit for me."
Greek Life
North: While a number of schools up north do not have Greek Life, it is still popular at many universities. As the north has more variation of campus sizes than the south, chapter sizes can range from 50-200 members. While housing is typically smaller, especially if located in a city, these colleges often boast beautiful colonial brick housing.
South: Greek life is a huge aspect of southern collegiate life. While it is not necessary to join, and there are plenty of other ways to get involved on campus, the huge presence of Greek Life is hard to ignore. These schools are constantly hosting Date Dashes, Formals, and various Greek Life philanthropy events. These schools can have chapters ranging from 200-300 girls with large, plantation-style homes.
https://www.instagram.com/p/BYyvpfDBlqy/?taken-by=bamadeltazeta
Talia Sharrieff ('18) will be attending The University of Central Florida, saying, "I wanted to stay in Florida because of the weather. I need to have sunshine year round, if not, I lose it."
Calka ('17) gives her tips for going to school anywhere that has seasons:
1) If you have the right clothing you will be fine. I went to Salvation Army most Wednesdays this summer, when all clothing is 50% and bought awesome sweaters and jeans for dirt cheap.
2) Invest in a good coat and pair of boots; gloves and hats are cool too. It will make life happier I promise. Do NOT buy a Canada Goose, just something wind and water resistant.
3) There is no such thing as 'getting used to it'. Native or not, everybody gets cold in certain temperatures.
4) Once you are a plane ride away, you're a plane ride away, so get out there! In my head there was no difference between going to a school in Georgia and Alaska, it made going to a school that was a 20 hour drive away a bit easier.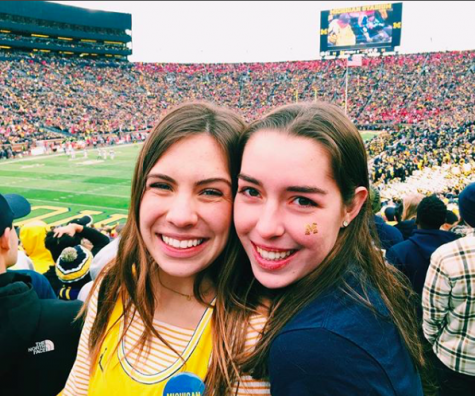 Calka continues the wise advice saying, "I didn't pick to go to UMich because it was in Michigan, or because it was up north. I wanted to go somewhere completely new, where I would be challenged in all ways and get uncomfortable. It's interesting to see what you cling to, what you change, and what you discover about yourself when you are free in a place where literally no one knows you…I've noticed a new confidence in my own independence ever since moving away. It's hard to articulate but I know I am capable of growing into my own wherever I am planted."