McKenna Weathers Serves on a Mission Trip to Sainte Suzanne
March 23, 2018
During the Academy of the Holy Names' Mini Course Week, Saturday March 10 until Friday March 16, Mckenna Weathers ('18) joined Teens for Haiti on a Mission Trip to Sainte Suzanne. Teens for Haiti is an organization that helps raise money for various projects that help improve the economy and community of Sainte Suzanne.
This year, the group of teens traveled to Sainte Suzanne in order to interact with all aspects of their community and discuss with the parish priest, Father Volvik, about planning for future projects. They have plans to renovate an old building owned by the parish into a computer and learning lab to help teach adults English in order to help them get jobs.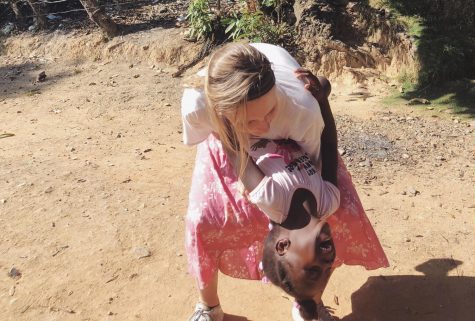 During the first two days of their trip, they organized bags of rice, beans, and cooking oil to deliver to the sick and elderly who are homebound. After they delivered the supplies, they were invited into their homes to pray over them.
Another day, the group attended mass in the town of Bois-Blanc. This mass was special because it was a celebration of the feast of the children.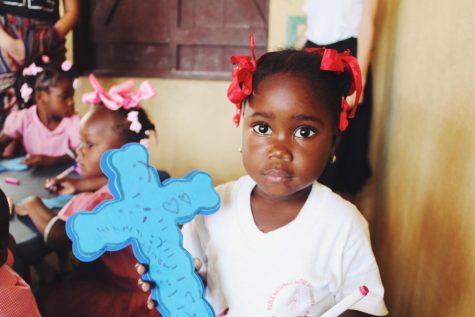 During the remaining days of the trip, the group visited three schools that are all under the jurisdiction of Father Volvik's parish of Sainte Suzanne. The teens brought crafts and games which they did with the younger students of the schools. Leftover supplies were donated to the school for the teachers to use later in the classrooms. After activities, Mckenna and the other missionaries served lunch to all of the students.