Lily Bailey Describes Her Artwork
April 23, 2018
Freshman artist Lily Bailey is notoriously known for doodling in class, however the artwork she produces is nothing less than amazing. Bailey always carries around a sketchbook that is filled with pages of colorful portraits, pictures, and designs.
"I started drawing in sixth grade. That's when I started keeping sketchbooks," says Bailey.
She hasn't stopped drawing since and will not even put down her pen during the school day.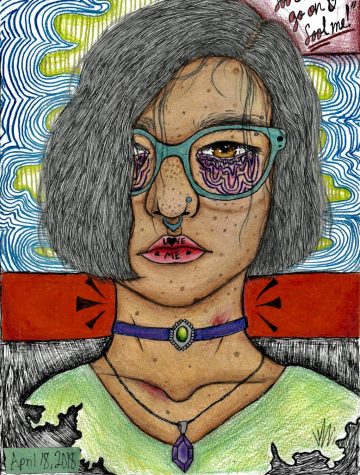 "I first started drawing when I was in middle school. I would doodle and draw on different sheets of paper and worksheets that I got in class. Sometimes I would literally pull up reference pictures in the middle of the lesson. My teachers weren't too fond of it. Even now I think my teachers are used to me drawing during class."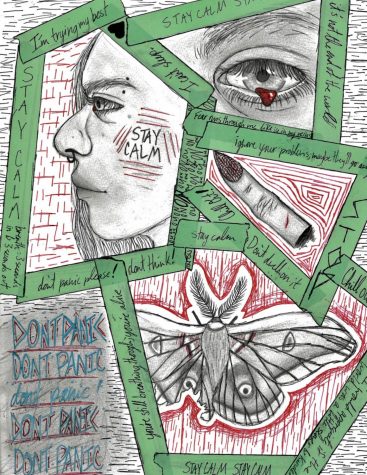 Despite her complex drawings, Bailey never took an art class outside of school.
"I went to AHN for middle school, so I have taken a few art electives, but nothing outside of that. However, I am not taking any art classes at the moment. Right now I am in Fit for Life, but I was in the Introduction to Art last semester. I do want to continue taking art classes here in high school," Bailey says.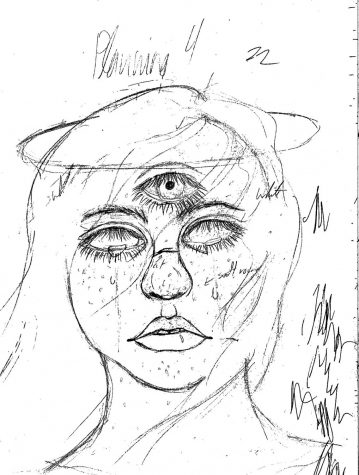 Bailey says she doesn't have a main source of inspiration, "I just write down things that I think would be interesting to draw."
However, many of her pictures have a common theme; most incorporate portraits of women with various colors and phrases worked into their faces.  
"I think faces are so complex. It is so interesting how I can keep drawing faces, yet they still look different," says Bailey.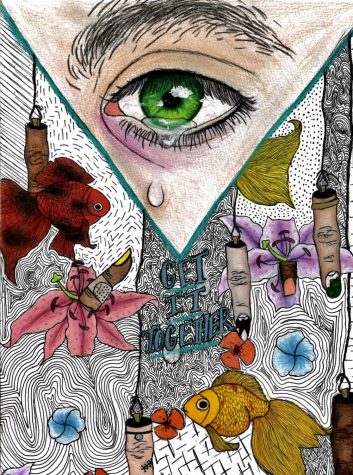 Bailey was unsure when asked if she wanted to incorporate her art into her future career.
"I don't know if I want to turn what I do now into a career. Right now, drawing is just a fun hobby. It's definitely my most time-consuming hobby, but I do really enjoy it," Bailey says. 
Bailey shares her artwork on Instagram under the username waterlilies_draws.
SaveSave