Lessons From Celebrity Breakups
April 23, 2018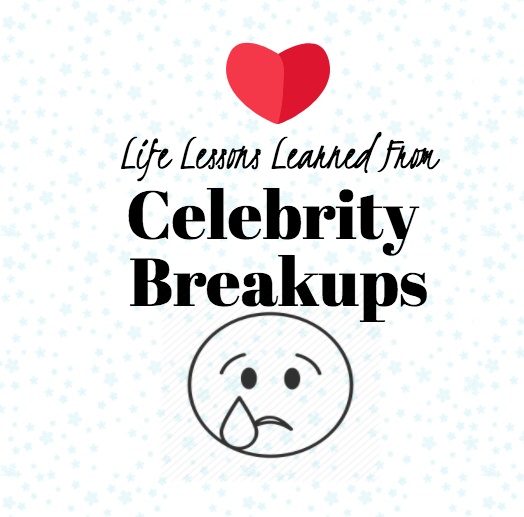 John Cena and Nikki Bella
After being on and off for a total of 6 years, the couple had a wedding date set for May 5. Bella wanted to be a mother after their marriage and Cena did not want to have children, or a dog; this lead to debate over the strength of their relationship and also brought up questions that were in the 75 page contract Bella signed prior to moving in with him. They have since split ways and asked for privacy during this difficult time via Instagram.
Life lesson: When two people get engaged, it's important to make sure they are both on the same page regarding starting a family and they want the same things in life.
Deja Vega ('19) "I watched "Total Divas" which is about women's wrestling and a lot of it surrounded their dating life. They used to fight about getting married or not, and then when he finally proposed I was so happy. I thought they were meant to be because they portrayed it on the TV show."
Channing Tatum and Jenna Dewan
Page Six said, "Both Channing and Jenna are devoted to their daughter and have worked hard to spend as much happy family time together, despite the problems in their relationship that the distance has seemed to magnify." The couple met on the set of 2006's "Step Up" and married in 2009, and announced their separation on Apr. 3.
Ella Hileman ('20) "They were so cute together, it makes me sad that a happy relationship can come to an end like that."
https://www.instagram.com/p/BhFuWBaBGqc/?utm_source=ig_embed
Life lesson: Mutual understanding and privacy in a marriage is key. Spouses must be on the same page regarding personal vs. public life, parenting, and values while maintaining a private marriage.
Logic and Jessica Andrea
Logic has confirmed the rumors according to TMZ, after filing legal documents to expedite the process in Los Angeles on Apr. 19. Youtuber, Jessica Andrea, and rapper Logic originally tied the knot back in Oct. 2015. Logic released a statement via Twitter. 
https://www.instagram.com/p/BakJXcJjJNb/?taken-by=logic
— Bobby Bestseller (@Logic301) March 20, 2018
Life lesson: Communication is key, talking openly about feelings can help the relationship end peacefully and lead to a civil friendship after breaking up.
Chris Pratt and Anna Faris
After nine years of marriage, they announced their separation last fall. "Divorce sucks. But at the end of the day, we've got a great kid who's got two parents who love him very much. And we're finding a way to navigate this while still remaining friends and still being kind to one another," Pratt told EW. "It's not ideal. But yeah, I think both of us are actually probably doing better." The exes met on set of Take Me Home in 2007 and are parents of son Jack, 5 in Hollywood, California.
Life lesson: Girls should remember that love is not always easy. This relationship ended with a separation, but they embraced their good times along the way. Respect, patience, and trust are all essential traits to having a loving relationship.
SaveSave