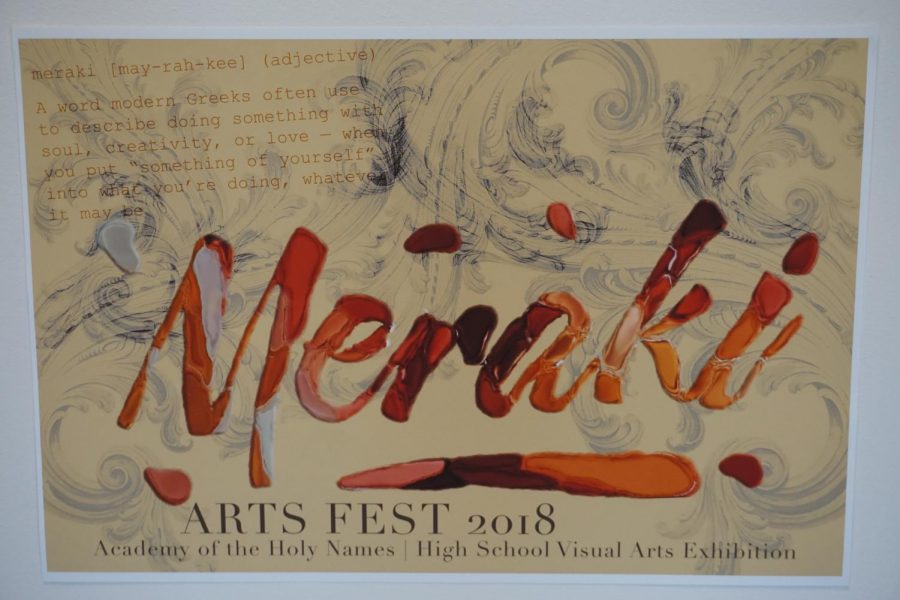 Students Showcase Work at Annual Arts Fest
May 1, 2018
On Wednesday, April 25, 2018, Academy's visual arts department held its annual Arts Fest. The Arts Fest is an exhibition showcasing art students' cumulative work throughout the year. The theme for the event was Meraki, which is a Greek word meaning to do something with soul, creativity, or love.
The event began at 5 p.m. with gallery talks from the AP Studio Art and Portfolio Honors Students. Artists described their vision, inspiration, and theme of their concentration pieces.
Digital Imaging and Photography student, Mary Kelly Cardillo ('20) said, "We had a lot of different assignment and creative freedom, but i tried concentrating my pieces on people because I like to depict emotions and feelings."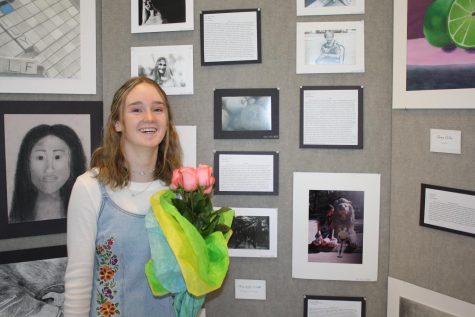 Arts Fest officially began at 6 p.m. and lasted until 9 p.m. The Michael and Candace Valdes Family Gallery was filled with art from Art 2D 1 and 2, Drawing, Portfolio, Ceramics, AP Studio Art, and Photography classes.
AP Studio student, Maddy Ruppel ('18) said, "The beginning of the year we did a lot of different pieces and second semester we started working on our concentration pieces which have one central theme. I wanted to do pieces that elicited feelings of home."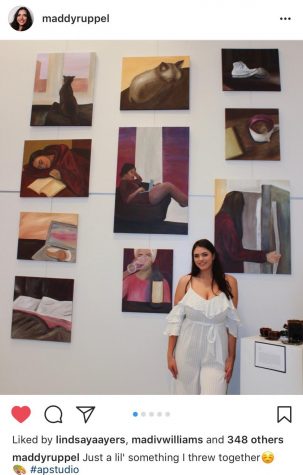 Painting student, Morgan Salzsieder ('18) said, "I was inspired by the beauty in life that surrounds me and the creativity of my peers."
Certain students gave live art presentations. Technology was integrated into their artwork.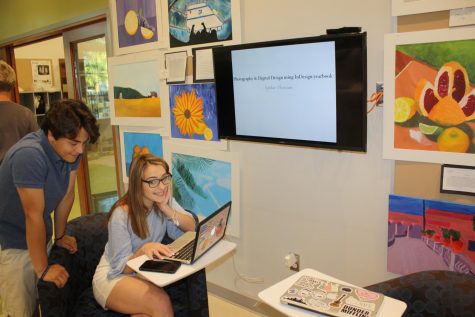 Digital Imaging Student, Mia Leto ('18) said, "Digital imaging was a really interesting course. I had to learn a few tricks and pick some things up because I haven't taken an arts class since freshman year. I took inspiration from my family's history."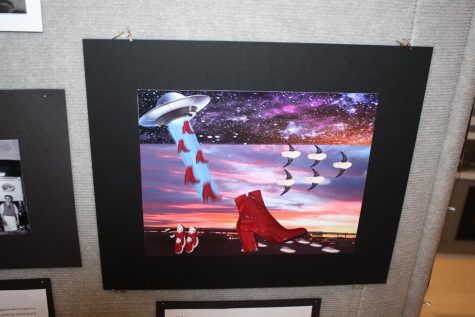 Standout gallery came from AP Studio student, Julia Lee ('18). Lee's cumulative work was showcased in the main gallery room.
"My concentration, A Deconstruction of Modern American Suburbia, is a visual commentary on modern suburbia and the dynamic of society with these communities," Lee said.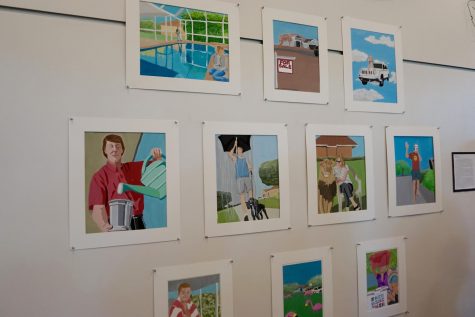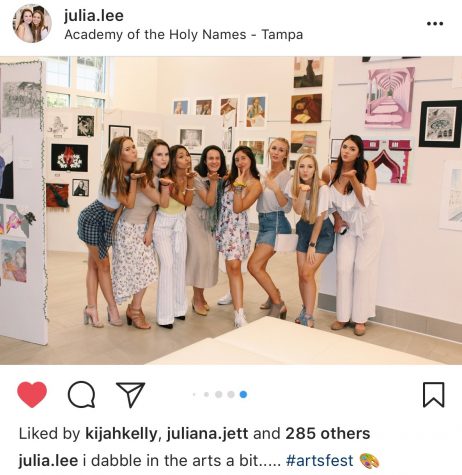 Ceramics student, Sophia Doussan ('18) said, "The objective of the project was to take something from nature that inspires or acts as a metaphor for your personality. I chose butterflies to represent a butterfly mind because I have ADHD."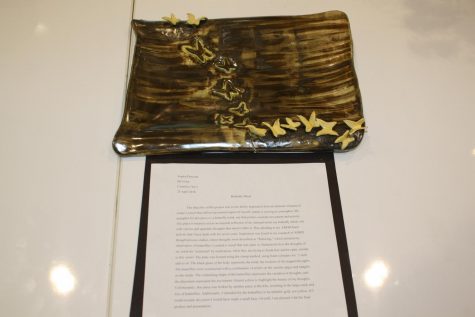 Artwork will be on display in the Bailey Center through May 4.
SaveSave