AHN Junior Georgia Ruffolo Commits to Play D1 Golf at Wake Forest
October 22, 2018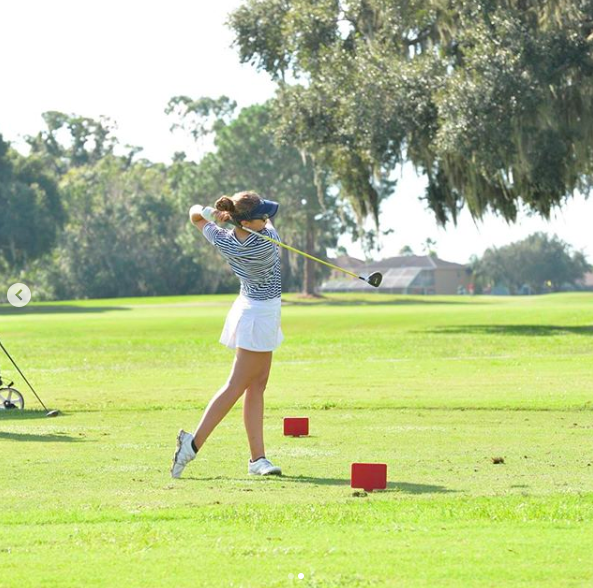 Georgia Ruffolo ('20) has recently made a verbal commitment to play D1 Golf at Wake Forest University.
Ruffolo says, "Wake has been my dream college since I started high school. Everything about Wake is absolutely perfect to me and I honestly couldn't see myself going anywhere else."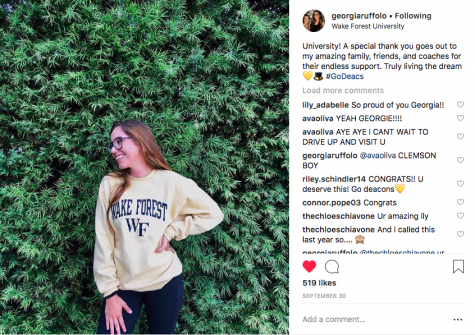 She has played golf since she was a little girl and continues to enjoy the sport and what it has taught her through the years.
"Golf has taught me so many things in life. It's turned me into a better person and helped me develop social skills which I now use as an advantage in every aspect of my life. It's taught me perseverance and honesty, which I take very seriously."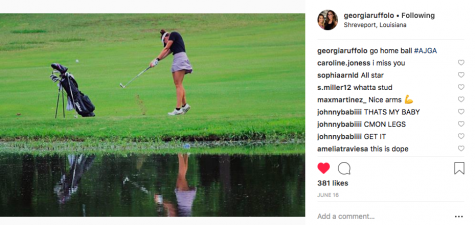 Ruffolo and the rest of the varsity golf team placed second in the district last week and has qualified for regionals which will take place in the following weeks. Individually, Ruffolo tied for second with a 68. Last week, she set an outstanding 9-hole school record with a 30.
"The Academy team is everything I could have asked for in a team. We don't have to be the best in order to have fun and support each other. Coach K[umka], especially, has taught so much about the true meaning of being a part of a team."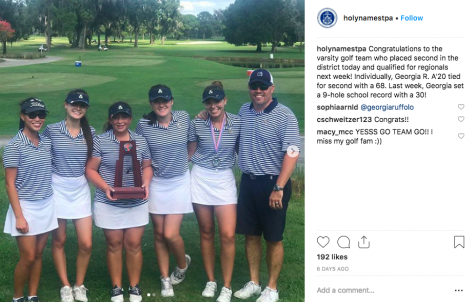 "Golf, as most know, is an individual sport so you don't have teammates to fall back on like in soccer or lacrosse. Coach has taught me that you can still have fun with your team even if you're alone on tournament day. He also taught me how to have fun while playing golf again."
Sophia Arnold (20'), one of Georgia's closest friends says, "There are not enough words to describe Georgia's selfless character and charisma. In every tournament, I know that she gives 110% effort and strives to be better than herself the day before. I could not be more proud of what Georgia has accomplished, and I can't wait to see her excel at what she loves even more."