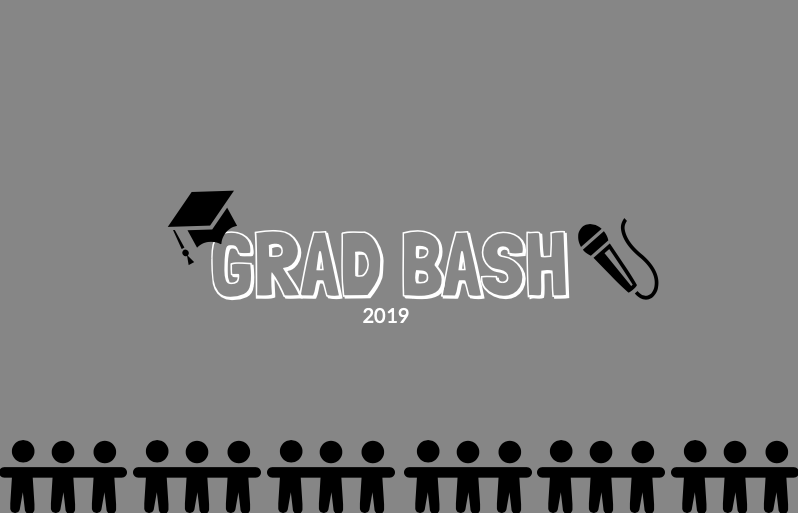 (Photo Credit: Megan Scanlan/Piktochart/Achona Online)
Academy Seniors Go to Grad Bash
April 8, 2019
Each year, an event called Grad Bash is offered to the seniors. Grad Bash is hosted by Universal Studios and invites high school seniors from all over the nation to come and have fun at the park. From riding all of the rides to dancing at the live concert, teens enjoy the time they spend with their classmates and meeting new people as well.
This year, Academy of the Holy Names offered 70 spots for seniors to sign up for this event. The total price for a ticket was $125, which included transportation and entrance into the two parks.
The seniors departed from Academy at 5:30 p.m. on Friday, Apr. 5, and returned at 4:00 a.m. on Saturday morning, Apr. 6. The bus ride consisted of bonding, snacking, singing, and dancing, which got the seniors super excited for the fun night ahead of them.
Lilly Martinez ('19) says, "I was super excited for Grad Bash since early Friday morning. Once we got on the bus and started sharing stories and laughing together, I couldn't wait to walk around and ride all the rides with my friends. It was so much fun, and I wish I could go back."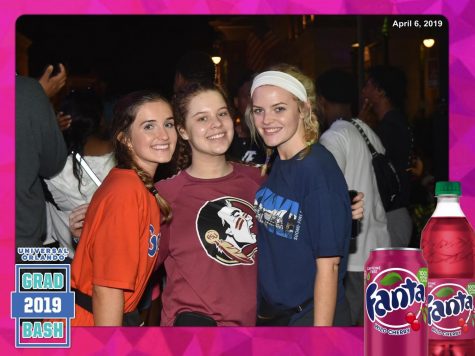 Both parks, Islands of Adventure and Universal Studios, were accessible to the students at the park. Even with both parks and all rides being open, the lines were still long.
Natalie Smith ('19) says, "Every ride we wanted to go on had a long wait, but we expected that. We used it as a time to get closer with one another instead of complaining about the wait. We met some new people in line, and it was really fun just to socialize with everyone around us."
The entertainment was DJ Nasty, who performed at 10:30 p.m. at the main stage in Universal Studios. Hundreds of kids gathered to listen and dance to some of their favorite songs. DJ Nasty is the producer for DJ Khaled, but he played a variety of different genres like pop, hip-hop, hispanic, and R&B.
Nina Perez ('19) says, "My friends and I got front row for the concert, and we were with some friends that we knew from another school. It was so fun to be able to listen to all the songs that we listen to in the car out loud and be surrounded by positive energy and dance with everyone. It was my favorite part of Grad Bash by far."