Why is Everyone Talking about CAMP Tampa?
October 25, 2019
CAMP Tampa is a gym by the Ciccio Group that offers HIT, Circuit, Cycling, Yoga, Pilates, and Stations workout classes. CAMP is located on Palmira and is no more than two minutes from Academy. This gym extends beyond a workout class and offers an opportunity to make connections with people outside of school and improve one's overall quality of life.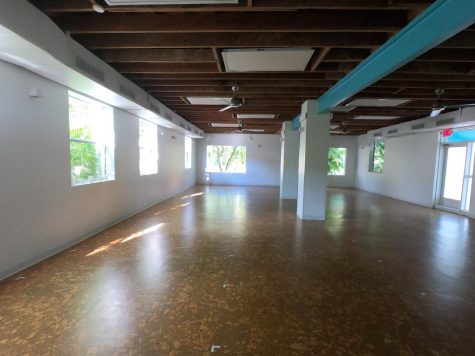 "I love how there are so many different classes to take. My favorite class is cycle/yoga blend because I can do my favorite exercises together in 1 hour," said Alexa Rios ('21).
While Cycling, Yoga, and Pilates are self-explanatory, CAMP does offer two unique classes – circuit classes consist of High-Intensity Interval Training (HIT) workouts. They often include weight lifting combined with sprinting intervals. These types of classes are great for someone at any level in their fitness journey. Stations workouts are very similar to Circuit in the style exercises done. However, these are completed by a group of four people doing separate activities in the room.
In addition to CAMP being a gym, it is also a place to find self-empowerment and learn to be authentic. This community harvests love and positive feelings throughout its members and staff. The buildings are covered in positive mantras such as "you are beautiful" and "may all campers be happy and free". Having a community outside of school can help young students to focus on what they love about themselves as they are not distracted by their peers.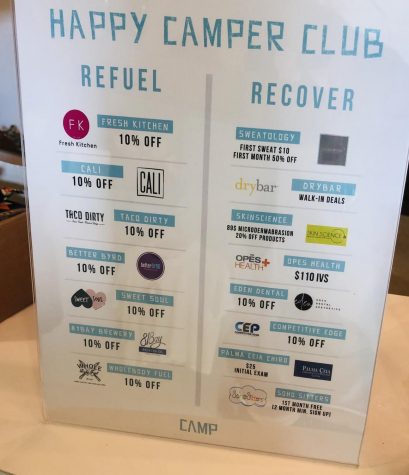 "When I think of CAMP Tampa, I think of the confidence it builds. The environment helps with the encouraging staff, but for people our age, there are lots of insecurities we face and whenever I am at CAMP I feel powerful, confident, and strong. I always focus on my well-being and experience a rewarding sense of accomplishment," said Ava Camposano ('21).
At CAMP, there are options for purchasing classes. Included in some of these packages are other rewards that one can unlock. One could purchase a monthly membership, buy individual classes, groups of classes, community classes, or yoga memberships. 
If purchasing the monthly membership, one is automatically inducted into the Happy Camper Club. This "club" is a series of discounts to several places all over Tampa including Fresh Kitchen, Sweatology, Ciccio Cali, and more. Also, with this membership, mats, towels, and cycling shoes are included with the price. 
In addition to the killer classes and incredible instructors, CAMP has just introduced a community garden. The gardens have been growing since summer and have bloomed immensely. 
Lauren Jones ('21) is one of the participants in the CAMP Gardens. 
"I have a garden there and grow anything from flowers to strawberries to broccoli. I saw some succulents there as well and loved them," Jones said.