The beauty (and pain) of having a diary
November 1, 2022
The act of journaling, or simply writing in one's diary, has evolved over the years. Yet, journaling has still been widely present through the lives of many. The first work of literature that was known to have been a so-called "diary" was in 1660 by Samuel Pepys from England. Much of Samuel's diary had included descriptive accounts that are consisted as well in numerous contemporary diaries.
A study showed how nearly 93% say they write for personal reasons or just for fun outside of school. This shows how writing has been cultivated into many adolescents lives. Though, with new technology, many more adolescents have been choosing their digital devices over the writing activity. With social media taking teens by storm, many of the adolescents tend to share their emotions and thoughts through many of these apps. The Los Angeles Times wrote an article on how many teens are coming to many social media apps to share their innermost thoughts, but anonymously.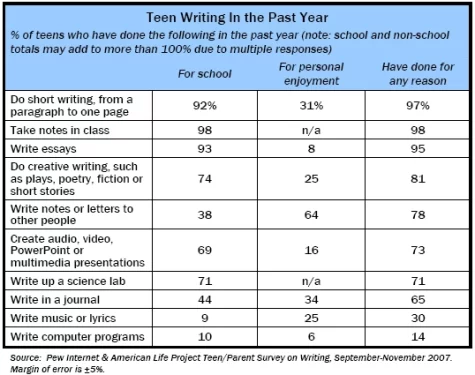 Though the simple, and possibly effortless activity has led many studies to find numerous benefits specifically from journaling in a diary.
With writing, people are always using their creative side and learning of new words and phrases in order to make much of their writing seem advanced. Especially when writing by hand, this can allow an increase in cognitive activity.
Within journaling, people may write many dreams and aspirations that they look forward to achieve. This allows the brain to image these goals as being "important" which allows the person to be more susceptible to achieving them.
Writing in a diary allows people and their spirits to run loose and end up writing about the pain or maybe the happiness that they may have felt at a certain point in their life. This can really benefit peoples' mental health is such positive ways. They can confront their emotions head on first by letting them out, even if it may be on paper. With this, there is a better understanding of the emotions many others may face.
Hand writing in a journal or a piece of paper can help peoples' memory boost significantly. A study has proven that when writing on paper, it was proven to have allowed an increase in the human brain activity when remembering the information. For many people around the world, this study can be a life-changing experience, allowing them to retain more knowledge through the use of a pencil and paper.
Finally, improvement in social skills is an added bonus to this activity. Writing can really help many understand not only their feelings, but others. Humans are able to connect with others more easily, where they can communicate and help those around who may deal with the same emotions or experiences as they had.
Benefits of a daily diary and topic journals : https://t.co/U68F9uxI6X

— Derek Sivers (@sivers) January 28, 2019
Journals and diaries have also been a safe haven for many victims. People around the world deal with agonizing events in their lives, and often use journaling as a way to navigate through these difficulties and fears is through writing the emotions that conflict their everyday lives. Many of these stories consist of the trauma they had experienced from the abuse and mental distress.
Throughout history, there were also many events that would shape the way the world would act and behave. When we remember many of the violent attacks the world has brought, including the Holocaust. The sight of the Jews being tormented and stripped from their belongs comes with the devastating event that will forever be in our hearts. The 9/11 attack on the Twin Towers in New York City will always lay in our hearts as the Unites States had been attacked where many relatives, siblings, parents, coworkers, fire fighters and law enforcement officers would not be coming back home that day. There were many saddening events that would leave a mark in the world's history, which will never be forgotten and, hopefully, never repeated.
On the day of Anne Frank's 13th birthday, she was gifted with a diary, one that would become well known throughout the world. On that day she wrote, "The fact that we can never go outside bothers me more than I can say, and then I'm really afraid that we'll be discovered and shot, not a very nice prospect, needless to say." [July 11, 1942]
How wonderful it is that nobody need wait a single moment before starting to improve the world.#AnneFrank 🙏 pic.twitter.com/Vnx0mRvhJc

— It' s Music That Brings Us Together ❤✌🎶 (@Concert_Feeling) October 24, 2022
The fear that many had gone through during the Holocaust, the attack on Pearl Harbor, the September 11 attacks and many more. Through this darkness and outweighing evil, though, there came a light through a dark tunnel. Writing in a diary, or just writing, came to be a way to soothe the many despaired and hurt hearts of the beautiful people in the world. Many people write in a diary also to express the beauty and emotions that are a part of their lives, leading to numerous benefits throughout the journey. With this, the heavy hearts may be lifted up once more, back into the arms of kindness and peace.

Loading ...