DeSantis re-elected as Governor of Florida
December 6, 2022
This past week, Florida reelected Ron DeSantis as governor. With his decisive win in Florida, DeSantis has gained national attention as a leader of the Republican party.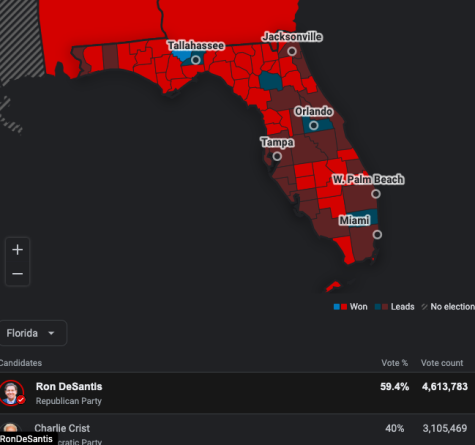 DeSantis has been a key member of Florida's government and now might play a big part in America. Love him or hate him, here's some background on our governor. 
He attended Dunedin High School, before attending Yale where he became captain of the baseball team. After graduating from Yale in 2001, he attended Harvard law school where he earned a commission in the U.S Navy. 
DeSantis served as a federal prosecutor where he targeted and convicted child predators. He was elected to Congress in 2012 where he advocated for term limits and balanced budget amendment. Congressman DeSantis was the leading champion for American veterans and helped enact reforms for the Veterans Affairs and place emphasis on mental health. 
During COVID, DeSantis didn't make it mandatory for Florida businesses to shut down or force people to wear masks. His policy thought it was unnecessary for the mandate, so he let the people choose whether to wear a mask or not.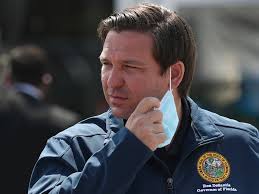 Senior Adele Politz says, "I think DeSantis is a great governor because he has done so much to keep our schools open and is very Florida first. I'm so glad he has been re-elected." Yet DeSantis and his policies of letting parents decide what is best for their children despite protests from health officials brought controversy. 
Senior Gigi Alfanso says "I believe he has negative energy and makes the state look bad".
Despite all the controversy, DeSantis won this election by 20%, by far the biggest blowout. He got the Latin vote in Miami which is very rare for a Republican. 
It will be interesting to see if he serves as Governor all four years or if he takes on Donald Trump to be a Republican candidate for President.