Violence in Tampa
January 11, 2023
On the night of December 31, 2022, 16-year-old Mario Jackson was shot by a 13-year-old boy in Curtis Hixon Park. According to the victim's mother he "went to the park with a group of friends and his girlfriend." Police say the boys got into a fight that turned physical around 9 p.m. The shooter had 5 or 6 friends who came to assist him in the assault.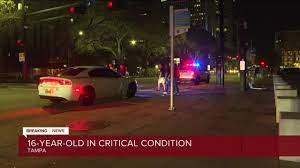 The crime was another reminder of the dangers of gun violence; no one is sure how the boy got a hold of the gun but on Wednesday, the shooter was found in his home. Adding to the controversy, the victim's mother shared a video of her son getting assaulted and shot. 
Tampa is known for having outdoor events most weekends of the year at Curtis Hixon, sporting events just blocks away from the park, and the University of Tampa across the water. Tampa Police Department said, "we won't let those who commit these crimes deter our residents from enjoying public venues in our city."
Connected to Curtis Hixon, is the Glaciers Children's Museum which raises concerns about Tampa children's proximity to violence.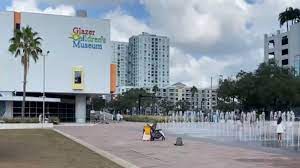 Junior Michaela Clayton says, "I have two little sisters and a younger brother. We do stuff downtown all the time. It is scary now that there is so much violence because my sisters won't be able to enjoy things I got to experience like the museum and walking on the river walk because it is so unsafe."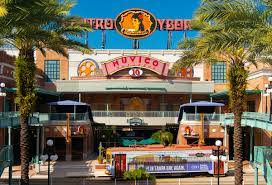 Although high-profile violent crimes like this one always stoke community fears, Tampa's murder and homicide rate has lately decreased after a sharp rise during the pandemic. Still, other research indicates that Tampa's crime rate is higher than the national average. In a USA Today survey from 2020, Florida just missed the top twenty for most violent states (21st). Alaska was the most violent state, with Maine as the least. 
Senior Alana Young says, "I used to walk around Ybor all the time with my friends. We would eat or go bowling, normal teenage things. Now I can't go without being scared of what could happen to me since I am a young girl surrounded by many homeless people and violence. I don't feel safe".