Flo Rida sues Celsius
February 1, 2023
Celsius is a very popular energy drink. It It is said to be one of the "healthier" energy drinks. They advertise their drinks as essential energy that will boost your metabolism, as well as burn body fat. However, this is not the case and is false advertisement. 
The energy drink brand was sued by singer Flo Rida for stating "no preservatives" on its label, despite the fact that the drink contains citric acid. A jury awarded Flo Rida $82.6 million in damages after determining that an energy drink manufacturer breached a contract with him. Also, despite claiming that the citric acid was employed for flavor rather than preservation, the corporation agreed to settle the complaint.
Celsius is, however, FDA approved. The FDA is the Food and Drug Administration; they are responsible for protecting the health of the people as well as making certain of our food supply.
 Junior Maleah Fraga said, "I used to drink at least one Celsius everyday, they honestly just taste really good and would wake me up, but after hearing about this lawsuit I will not be drinking celsius anymore." 
Celsius contains the following ingredients: Taurine, Guarana Extract (Seed), Caffeine (As Caffeine Anhydrous), Glucuronolactone, Ginger Extract (Root), Green Tea Leaf Extract Standardized To 15% Egcg. Other Ingredients: Carbonated Filtered Water, Citric Acid, Colored Vegetable Juice, Sucralose, Natural Flavor.
Senior Gianna Lanese states, "This is super scary considering I would drink a celsius everyday before dance practice and sometimes before school. But after reading about the ingredients I will not be drinking them anymore."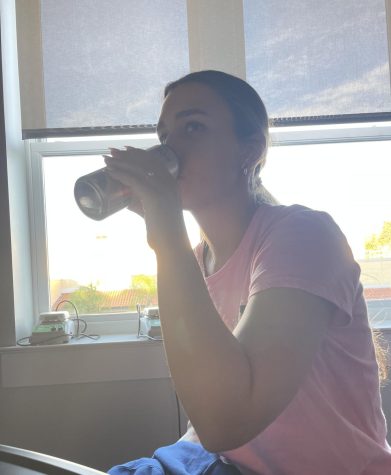 Celsius is actually outlawed in college sports because of one ingredient, guarana extract. At typical doses, the caffeine in guarana can cause insomnia, nervousness, stomach irritation, nausea, vomiting, increased heart rate and blood pressure, rapid breathing, tremors, and other side effects. This has led the NCAA, the governing body of college sports, to ban it completely.