Understanding the famous coffee shop, Starbucks.
March 15, 2023
As many people could have guessed, Starbucks is the most popular coffee shop in the world. Starbucks is the largest coffee chain in the world. Not only popular with your average cup of coffee but includes a variety of drinks such as frappuccino and iced coffee. 
Starbucks was founded in 1971 in Seattle's Pike Place Market. The first store offered fresh coffee beans, teas, and spices for customers to take home. 10 years later, a man named Howard Schultz changed the face of Starbucks forever. Schultz visited Milan, Italy where he got the idea to bring the warmth and artistry of the coffee culture to Starbucks. Starbucks expanded to Chicago, Vancouver, Canada, and then off to California, D.C., and New York. By 1996, the store crossed the waters and was opened in Japan. Stores in Europe and China weren't far behind.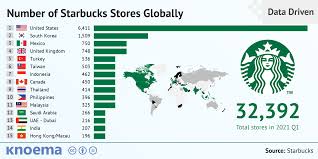 Science department teacher, Raymond Rodriquez says, "I have been really into the hot flat white but I could also go for a cold brew with the vanilla sweet cream cold foam. Depends on my mood."
Throughout the year, Starbucks curates seasonal menus. Behind every cup of Starbucks coffee, is a story. The new item for this season, Cinnamon Caramel Cream Nitro Cold Brew, offers flavors of cinnamon and caramel that are swirled into Starbucks Nitro Cold Brew and then topped with cinnamon sweet cream cold foam and a dust of cinnamon dolce.
Erin Marinan, a Starbucks beverage developer, said, "Taking inspiration from salted caramels and gooey sticky buns, the new Cinnamon Caramel Cream Nitro Cold Brew is a lovely balance of decadent baking flavors with a delicate and creamy cold foam topping that seamlessly blends into the coffee with each sip."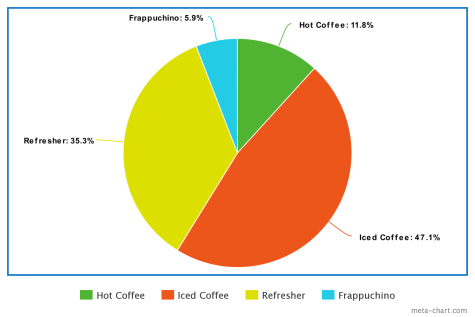 Senior Adele Politz says, "my favorite drink is an iced latte with oat milk. I like it because it is simple but you also get a mix of different flavors."
Starbuck's strongest aspiration is to make sure they are "people positive" towards all their customers and invest in the humanity and well-being of everyone they come in contact with.
Another thing they strive for is being "planet positive." They want to give back more than they take from the planet. They are working to store more carbon, replenish more freshwater than they use, and eliminate waste.
A big contributor to the goal of being more planet positive is the reusable cold cups, tumblers, and mugs that are also sold in Starbucks stores and online.
Starbucks started selling their "cold cups" in 2018 and they were immediately a hit. They are cute and functional and overall way more convenient than other cups. They have lids and straws that don't slide out of the lid.