NY and NJ Bombings Cause Debate On Public Safety
September 26, 2016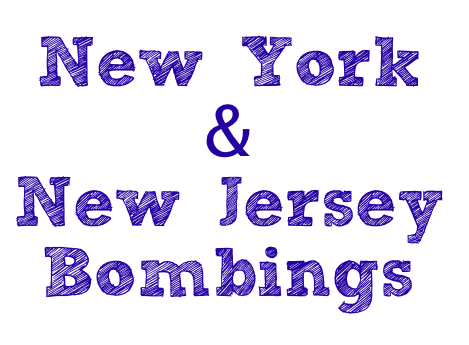 Over the weekend of September 17, there were a series of attacks in New York and New Jersey. Three bombings and bombing attempts took place in Seaside Park, New Jersey, Manhattan, New York, and Elizabeth, New Jersey. The suspect, Ahmad Khan Rahami, has been taken into custody and charged with planting bombs at a military charity run and a train station. Ramadi was captured after a shootout in Linden, New Jersey on September 19.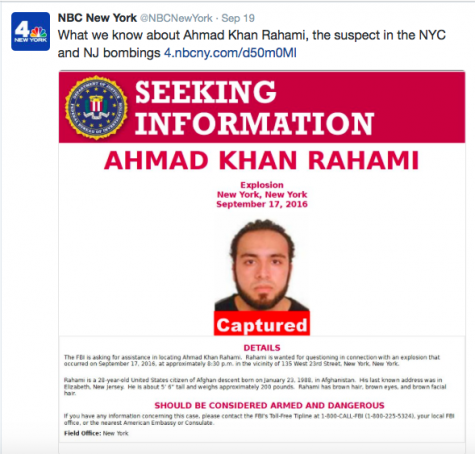 A week prior to the bombing, Senior Camille Opp was in Manhattan at her modeling agency, which is in the exact location where one of the bombings took place.
Opp recalls,  "It was a blessing the bomb exploded on a Sunday when there was no one working in the office. The building was closed down for inspection, and now the agency is very paranoid."
The bombings have had a significant affect on the people of New York Metropolitan area, especially with the upcoming election in November. Hillary Clinton and Donald J. Trump expressed their political thoughts on the event and how they plan to handle them. The first presidential debate will take place on September 26 at Hofstra University. Public safety will be a hot topic during the debate after the recent attacks.
Senior Zoe Cuva is taking Elections this fall and is hoping the question, "how do you plan to treat refugees from other countries?" is answered in Monday's debate.
Senior Rachel Mckenna also taking the Elections course hopes the candidates address "how they will counterattack terrorist attacks."
The candidates have different standings on public safety and handling terrorism. Candidate Hillary Clinton is strictly against sending ground troops over to fight Isis and believes we should stay out of the Middle East. She believes we should deal with individual terrorist or "bad guys" not a religion as a whole. Donald J. Trump believes we should take a more aggressive approach and battle terrorism. He believes a lack of tough immigration screening is allowing terrorist into our country.