Clinton and Trump Battle it Out at The First Presidential Debate
October 2, 2016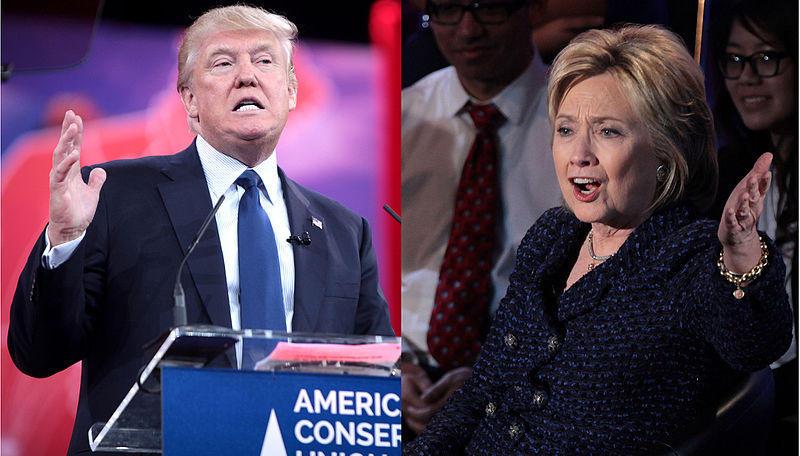 After more than a full year of rallies, debates, and drama, Hillary Clinton and Donald Trump participated in the First Presidential Debate on Monday, September 26. An estimated 84 million people tuned in to watch the official start of the election season hosted by NBC anchor Lester Holt at Hofstra University in Hempstead, N.Y.
Social media was extremely active during the debate. According to Nielsen, there were 17.1 million Twitter interactions from 2.7 million people in the U.S. related to the debate on Monday.
The debate began in a civil manner; Holt prompted the nominees with questions regarding job creation and achieving national prosperity. While Clinton seemed to answer these questions in a positive manner, and addressing ways to mend issues, Trump highlighted negative aspects of our country and touched on his plans for improvement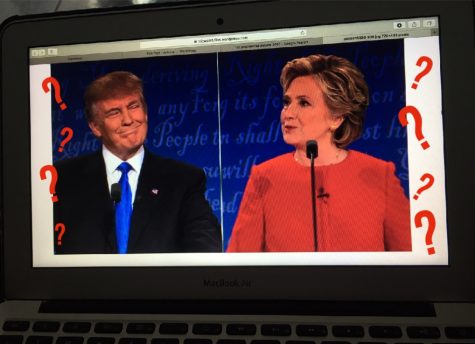 Clinton focused on an economy that works for all Americans. The former Secretary of State explained her plans to improve infrastructure for small businesses. She discussed increasing the country's clean energy sources, raising the minimum wage, paid family leave with affordable child care, and finally achieving equal pay for men and women.
On the same topic of job creation, Trump discussed the increasing number of jobs and companies fleeing the United States for cheaper labor all over the world. He stressed the importance of keeping companies in the states and continuing to provide Americans with jobs here in the U.S. Trump referenced Carrier, a large air condition company, which lost 1400 jobs in Indiana due to the company leaving the U.S for Mexico.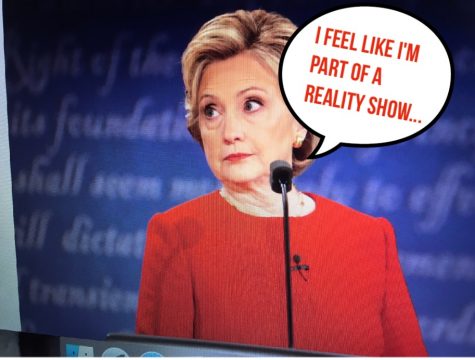 Things soon turned more personal, with Trump accusing Clinton of lacking the "stamina" to be president, while Clinton called out Trump for pushing "racist lies' about President Obama's birthplace. The conversation began to derail from national and global issues to the mistakes of the candidates. Trump refused to let the debate go by without bringing up Clinton's email scandal, a very popular topic during the 2016 election.
Senior Katherine Byers explains, "The American people shouldn't be over the email scandal because it says a lot about her character. As an opponent though, I don't think it's right of him to continue to bring up old news that everyone already knows about. While the scandal says a lot about her, the way Trump handles it says a lot about him as well."
Trump promised to release his tax returns "when she releases her 33,000 emails that have been deleted," adding that he would "go against" the advice of his lawyers "if she releases her emails." Trump's lawyers advised him to ignore Clinton's questioning regarding his tax returns. These lawyers working for the Trump campaign told the nominee to wait until the audit is completed before releasing any tax returns. An audit is an official inspection of an individual's or organization's accounts, typically by an independent body.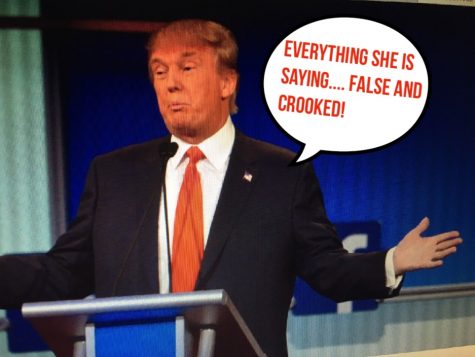 Clinton fired back when she called Donald Trump a racist, saying "He has a long record of engaging in racist behavior." According to Nicole Hemmer, an assistant professor at the University of Virginia, the word "racist" has never been used in a televised presidential debate.
No matter who is being asked, virtually all Americans will agree that this presidential race has been the oddest and most shocking to date. Each poll following the debate asking "who won?" had different outcomes. The consensus amongst news outlets was that Secretary Clinton did a better job preparing and executing her plans at Monday's debate. Academy students have differing opinions on their favored candidate, while some girls believe there is no hope either way.
Junior Maddie Obregon remarks, "I think our country is doomed. Neither of them had rational thoughts during the debate, and I don't think there was a "winner". In the beginning, they were civil. By the end, it became name calling and screaming back and forth. Hillary was changing her opinions and Trump wouldn't stop interrupting."
The Second Presidential Debate will take place on Sunday, October 9 at Washington University in St. Louis. The debate will follow a "town-hall" style, as the candidates face user-submitted questions as well as hearing from members of the studio audience. The move is expected to help alleviate the negative feelings of viewers who felt unsatisfied by the Holt's questions at the first debate.
https://www.youtube.com/watch?v=RxiOeffiS-U