Revelations on Amelia Earhart's Disappearance
November 8, 2016
New research from the International Group for Historic Aircraft Recovery (TIGHAR) suggests that Amelia Earheart, the first female solo aviator accross the Atlantic Ocean, did not perish in a plane crash, contrary to widely held belief.
In 1937, Earhart attempted to circumnavigate the globe but disappeared before reaching Howland Island, located in the Pacific Ocean. The accepted theory of Earhart's disappearance centers around the "crash and sink" proposition, which suggests that Earhart's plane ran out of fuel and sank in Howland Island's surrounding waters. The location of the plane and remnants of Earhart's body were never confirmed.
2 July 1937 https://t.co/jav9Sw4LCh #AmeliaEarhart #FredNoonan #HowlandIsland

— This Day in Aviation (@thisdayaviation) July 2, 2016
TIGHAR's newly published theory  suggests that Earhart survived on a nearby island for weeks, maybe months, before perishing. The research hinges on the skeleton of a castaway found on the island of Nikumaroro, about 400 miles from Howland Island.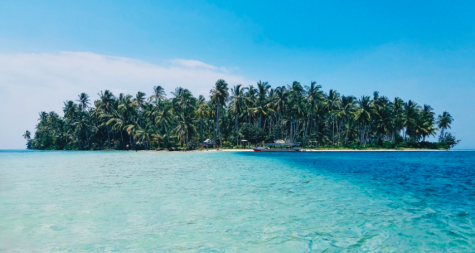 A pivotal point in the research was the comparison of the skeleton's forearms to Earhart's. Both Earhart's and the skeleton's forearm measurements were considerably large and nearly identical, providing TIGHAR with greater certainty about the theory.
Some students are intrigued by the new research, while others have not heard about the revelations at all.
"I think it's important that we know exactly what happened to [Earhart]," comments Junior, Feraby Hoffman.
"I haven't heard the news about Amelia Earhart, but I'm definitely going to check it out! That sounds really interesting!" Senior, Madison Hook, exclaims.
Thanks to TIGHAR's tireless work to uncover the truth, Earhart's legacy will hopefully be discovered once and for all.