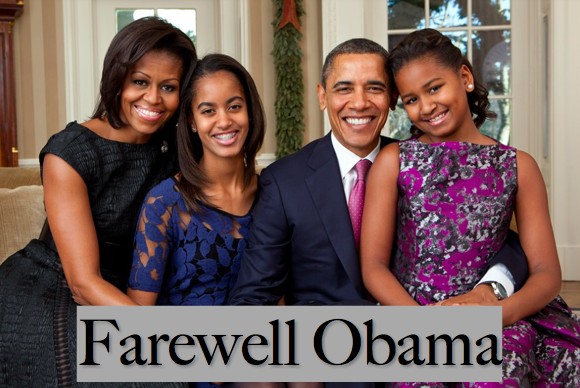 Obama's Farewell Speech
January 23, 2017
In 2008, the United States elected the first African American president, Barack Obama. After two consecutive terms as president, Obama must entrust the job to his successor, Donald Trump. On January 10, Obama delivered a very emotional presidential farewell address in Chicago, Illinois.
With the 44th presidency coming to an end, emotions are running high throughout the country. Along with being a social role model, throughout his administration , Obama has influenced economic expansion, the decrease in unemployment rates, better fuel efficiency standards, The Affordable Care Act, and job creation.
Not only was Obama's speech emotional and informing, but it was also very well said.
Spanish teacher Jose Ruano said, "This is how a speech is done- with proper english and eloquence opposed to other people in government."
Some of the best parts of Obama's speech include when he emboldened people to confront each other in person, encouraged bolder action in regards to climate change, tackled racism towards the children of immigrants, and lastly when he lovingly addressed the 44th first lady, Michelle Obama.
https://twitter.com/boysolos/status/819222328143970305
History teacher, Beth Chase said, "His speech was inspiring, he is such an poised speaker. He just reaches inside you and kind of really speaks to those common wonderful traits that everyone should have. Obama inspires you to do good and get involved."
Although many people have opposing political views, most democrats and republicans have agreed that Obama's farewell speech was well said, emotional, and very appropriate for his last official address to the United States.