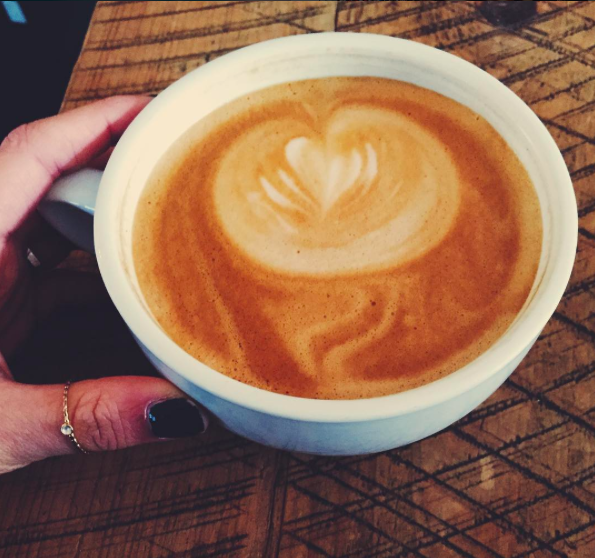 (Credit: Victoria Baldor/ Achona Online)
Starbucks Releases a $150 Coffee Mug
March 1, 2017
Worth seventy-five size "Tall" coffees at Starbucks, a new coffee mug is being sold in Starbucks stores and online for $150. The mug, named Ember, allows the customer to set the exact temperature for their coffee, or any other hot drinks. Additionally, the cup will maintain this pre-set temperature all day.
According to Cosmopolitan, a standard coffee mug will take about 45 minutes to drop 20 degrees, which is often considered a comfortable temperature for consuming. However, an Ember can drop 20 degrees in only eight minutes. It is able to do this through a process called phase-change cooling. This process, also called vapor cooling, is a technology that uses the same methods that a refrigerator, freezer, and air conditioner does . This technology aims to prevent the customer from burning his or her tongue on the coffee.
Senior, Victoria Baldor says, "I looked up the technology of the Ember mug because I was interested to see what was making the cost so high, and I found that the phase-change cooling technology is like a wax on the inside of the mug. I think this helps keep the drink at the temperature you want."
Beautiful design and advanced heating + cooling technology are just a few of the unique elements that make #ember one of a kind. pic.twitter.com/2LxaGr6Ywd

— Ember Technologies (@Ember_Tech) February 26, 2017
Nicknamed a "smart mug", the Ember connects to an app on your iPhone, which is where you can set the temperature. Then, once the drink is at the correct temperature, a notification will alert you that your drink is "ready to be sipped."
Sophomore, Jessica Barr says, "I think it is really cool that the app alerts you when the coffee is ready. It is important to include iPhones in new devices that are coming out, like the Ember mug, since most people are so reliant on their phone."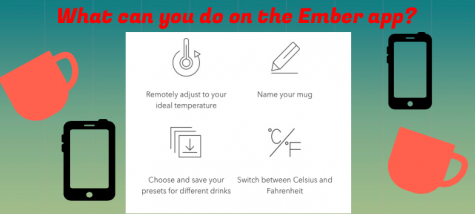 Although many Americans are shocked that a mug can cost $150.00, the sales have proven that this hefty price tag has not stopped people from buying the product. In fact, the mug has sold out on the Starbucks' website and is running low in stores. In addition, many celebrities, including Demi Lovato, Nick Jonas, and Ndamkong Suh, have been revealed as investors of the company.
Freshman, Gabby Tuccio says, "I had never heard of the Ember mug until I saw that Demi Lovato posted an Instagram that had the cup in it. The caption was about the mug, so that is how I learned more about it and it's technology."
https://www.instagram.com/p/BM4jI_3g7a2/
The Ember cup has been widely successful, despite it's high price, and has even been named "the Rolls Royce of cups" by Yahoo.