Fidget Spinners Take Over Academy
May 15, 2017
Fidget spinners, a small rotating device, are mainly used to help those with ADD, anxiety, and autism. The gadget allows for a higher level of concentration in kids and teenagers but have recently been banned from schools due to its toy like nature. Although the gadget can be seen as a distraction, it has been shown to help children and teens cope with a learning disability or influenced a child to concentrate better. The device is becoming increasingly popular within the Academy community and many girls are beginning to join the bandwagon.
Sophomore Myah Rhines said, "When I'm really stressed, I will just keep spinning it and it kind of distracts my mind from whatever I am stressing about. I use it all the time when I am studying and it keeps me focused."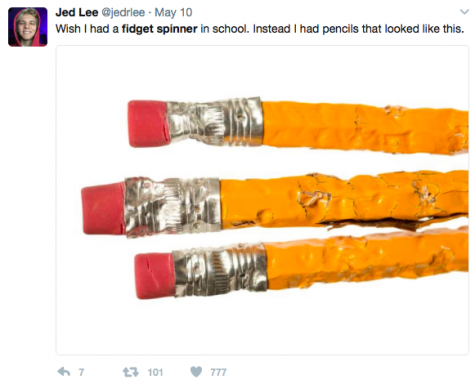 The gadget creates a hypnotic effect for those who use it that burns some energy and allows one to focus on what they are working on. The spinner is being compared to a stress ball only in a different form; by keeping one hand busy the mind is able to grapple something else to the fullest its extent without getting distracted.
Freshman Sophia Arnold said, "I have three fidget spinners and I like them because I can take breaks while I am studying to play with them to refresh my mind a little."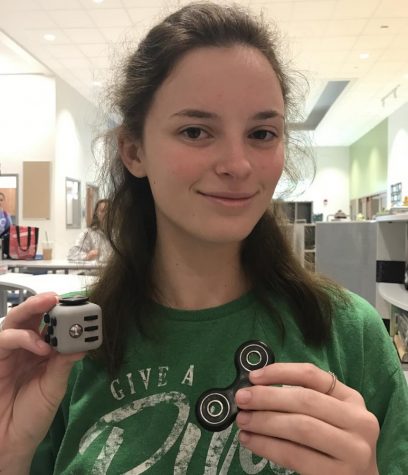 Junior Mckenzie Holmes said, "I think that it helps me, depending on what I'm doing. When I'm writing it doesn't help me, because it's hard, but when I am reading something or typing I like to use it because it helps me focus. It helps me because it keeps me from using my hands for other things like using my phone or getting a snack. I recommend it if you actually have a problem fidgeting but if you don't I think you are better off without it because it could be used as a toy to play with."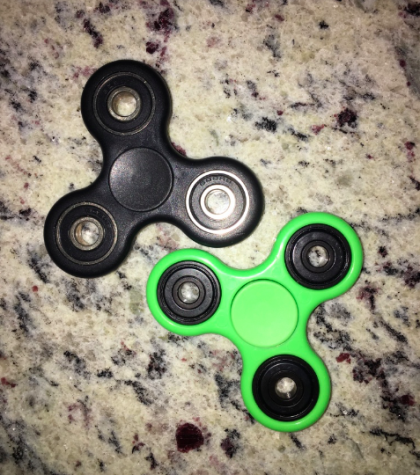 The fidget spinners range from $2 to $20 dollars and can be found on websites such as Ebay and Amazon and in stands at Westshore Mall, International Mall, and gas stations. Although the spinners are being bought by kids to be used as toys, it serves a greater purpose in schools and by those who have trouble concentrating while doing work.
<style>.mcclatchy-embed{position:relative;padding:40px 0 56.25%;height:0;overflow:hidden;max-width:100%}.mcclatchy-embed iframe{position:absolute;top:0;left:0;width:100%;height:100%}</style><div class="mcclatchy-embed"><iframe src="http://www.sacbee.com/entertainment/article149712279.html/video-embed" width="640″ height="400″ frameborder="0″ allowfullscreen="true"></iframe></div>