Florida State Greek Life Ban Extended
January 30, 2018
The Florida State University administration banned all Greek Life from its campus after the death of Andrew Coffey, a 20 year old junior. Coffey had recently transferred to FSU in order to continue his studies in civil engineering, and decided to pledge to fraternity Pi Kappa Phi. However, Coffey was found unresponsive on Nov. 3, 2017, after attending a party the night before. It was released that in the middle of the night Coffey suffocated in his sleep by choking on his own vomit. The cause of the tragedy stemmed from excessive drinking as a hazing right in order for him to pledge into Pi Kappa Phi.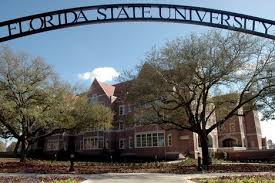 The Grand Jury of FSU met on Nov. 30, 2017 to ban all upcoming Greek events such as; new member events, council and chapter meetings, tailgates, and any other social events at the university.
The council reconvened on Dec. 18 and 19, 2017 to further discuss the ban. President John Thrasher and Vice President of Student Affairs, Amy Hecht, were not pleased with the Pi Kappa Phi's brothers cooperation with the investigation, and made the decision to extend the Greek life ban until further notice.
Furthermore, the council decided to ban the Pi Kappa Phi Fraternity for five years; not allowing them to participate in any greek life events, as well as no longer being allowed to receive funding from boosters for their five year ban.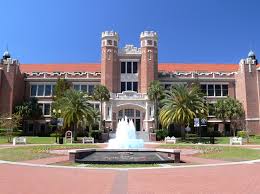 Other fraternities and sororities are allowed to hold chapter and council meetings with a university staff member present, but the regulation of other events is still in effect until further notice. On Jan. 29, 2018, Florida State University President, John Thrasher, announced that fraternities and sororities can now resume recruitment but social activities are still banned.
McKenna Weathers ('18) said, "The ban on greek life did not change my decision to go to Florida State at all. I do want to be in a sorority, but I have many other reasons as to why I want to attend the school besides greek life."
Upon trying to receive more information through an Academy alumni, they were unable to provide more information due to the serious legal restrictions of the ban.