Online Shopping vs. Storefront Shopping
January 30, 2018
In this day and age, residents of Tampa Bay are seeing many stores close in the area such as Macy's, SAM's Club, Wet Seal, Payless Shoes, Charming Charlie, Toys R Us, Kmart, and Sears. Storefronts are having to compete with online competition which is preferred by younger shoppers; specifically Amazon.
"I'm sad about these stores closing because it means there will be less stores around and I will have to drive further if I want to go to these places," said Olivia Martinez ('21).
According to CNN Money, within the next 5 years, 20-25% of American malls will be closing.
https://twitter.com/SheHatesJacoby/status/951537118781886464
For some, this news is heartbreaking. Many shoppers prefer to go to the store and see a product in person before purchasing it. On the other hand, other shoppers consider online shopping as an easily accessible option that maximizes their time.
Haley Hemmings ('18) said, "I like both, but in storefront you can try stuff on and just buy it, so I prefer that, but I like online because it's more convenient, and I do not have to drive to the mall."
Storefront shopping is an activity that many Americans do frequently as a pass time. Going to boutiques and the mall can be a fun activity to do on the weekends, and a great way to spend time with friends. Couples will even go on dates to the mall because of the variety of places it has.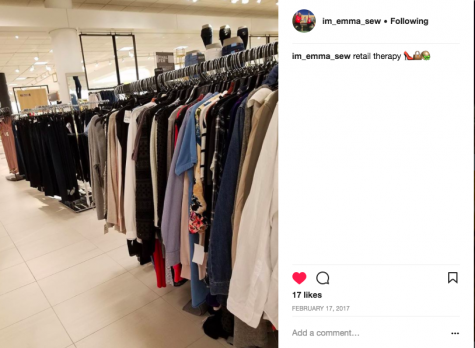 The main appeal that storefront shopping has is that it is instant gratification. Being able to have the product in one's hand and buy it within the same day knowing exactly what they are purchasing is why many fight for storefronts to remain open. Also, being able to try on clothes is a major vantage point for brick and mortar stores.
"When I shop in store, I can see how it looks on me. Sometimes online, the clothes do not appear as they will look in person. Being able to try them on in store makes me know what will look best on me," said Catherine Moffett ('18)
Shopping at stores is time consuming. Driving to or locating a store with the product that is desired can take a lot of time and become more of a burden than a fun experience. Retailers are coming up with marketing tactics to get shoppers in their stores.
Shoppers enjoy having every store in existence at their fingertips while online shopping. By simply putting a store name into Google, within seconds, a shopper can have total access to all the merchandise. This is also helpful because in the instance that a local store is out of a customers desired product, they can order it via the website. Some sites even offer exclusive products and deals online only.
"My family bought our Christmas tree on a cyber Monday sale. We got it for $20 instead of $80. I like shopping for things rather than clothes on cyber Monday because they have always been too expensive to buy, so those deals really work out well. I will also buy stuff that goes on sale online all year round," said Maria Almemdares ('19).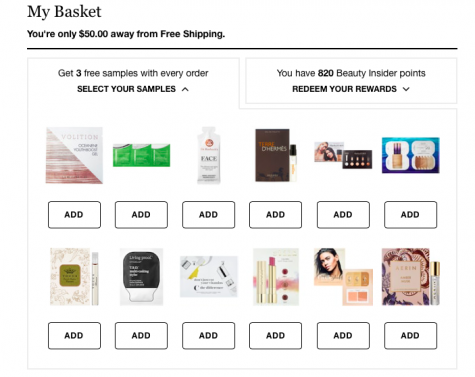 Returning a product can be a hassle and may leave the customer dissatisfied due to how it comes and how long it takes to arrive. The dreaded shipping fee is sometimes a make or break on ordering a product for some customers.
Some people do not have Internet connection or a credit card to purchase things online.
Sofia Tweed ('20) said, "If these stores only rely on online shopping then they are going to lose profit from customers who don't own credit cards."
Online shopping is an efficient way for busy working adults and parents can get what they need without having to take time out of their busy schedule to go to the store.
"I started using Amazon Prime around Christmas. Prime helps me price compare, so it saves me money in that aspect, but I also am more likely to spend money; which is what they are sucking me into doing. I just bought a run Disney skirt for my race, a phone case, I rented a textbook, and my husband bought vacuum bags; which is good because I don't even know what store I would go to for that," said mathematics teacher Anne Mikos-Wynn ('10)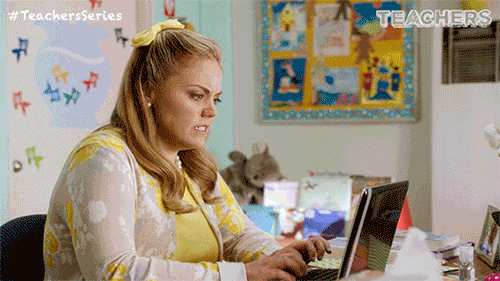 The overall competition between retailers is an ongoing battle that is at its climax due to the technological advancements that are happening frequently. In the coming years, shoppers are going to notice a change in how they purchase merchandise.