Upcoming Music Festivals
February 9, 2018
The time has come to start preparing for the numerous music festivals traveling to the Tampa Bay area and the United States. The popularity of music festivals has risen greatly over the past few years, and many Academy girls will attend these events.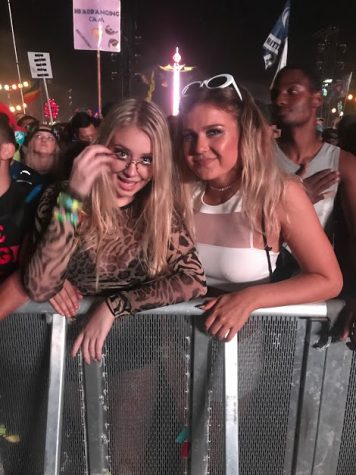 Common festival goer, Allie Kimpland ('18), says, "I like music festivals because it's an open place to listen to great music in a good environment, full of people who have the same interests."
Here are some of the biggest music festivals coming up:
Okeechobee: March 1-4, 2018
Okeechobee is a music and arts festival held at the Sunshine Grove in Okeechobee, Florida. This will be the 3rd annual Okeechobee. One of Okeechobee's biggest appeals is the camping ground. Many festival-goers camp on site in their cars and RV's. The tickets range anywhere from $200 to $2,000. Headlining this festival includes musicians such as Halsey, Travis Scott, Khalid, and more. This festival admits all ages, although, anyone under the age of 18 must be accompanied by an adult. This year, in an effort to lessen the carbon footprint, Okeechobee is limiting the amount of car passes they will sell for campers.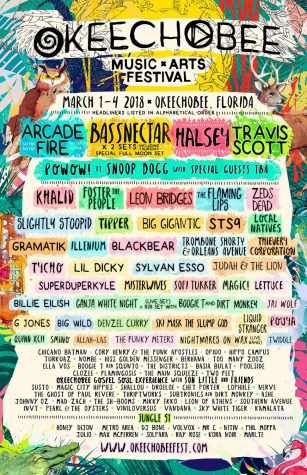 WiLD Splash: March 3, 2018
WiLD Splash will take place at Coachman Park in Clearwater, Florida. This single day festival is much more affordable with tickets ranging from $30 to $100. WiLD Splash is a rap music festival put on by the radio station, WiLD 94.1. This year, famous headliners include Cardi B, Gucci Mane, and Lil Pump. 
Jaed Seymour ('18) attended WiLD Splash in 2016, "It was so much fun and there were so many good vibes."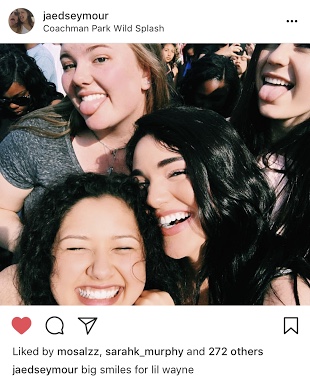 Ultra: March 23-25, 2018
This year, Ultra Music Festival will be celebrating their 20th anniversary. The festival will take place at Bayfront Park in Miami, Florida. Ultra is an annual outdoor, electronic music festival. Tickets are nearly sold out, and can get pretty pricey- ranging from $300 to $1,500. Genres vary, but the majority of music will be EDM. The DJs headlining this event include AFROJACK, The Chainsmokers, David Guetta, Marshmello, and many more.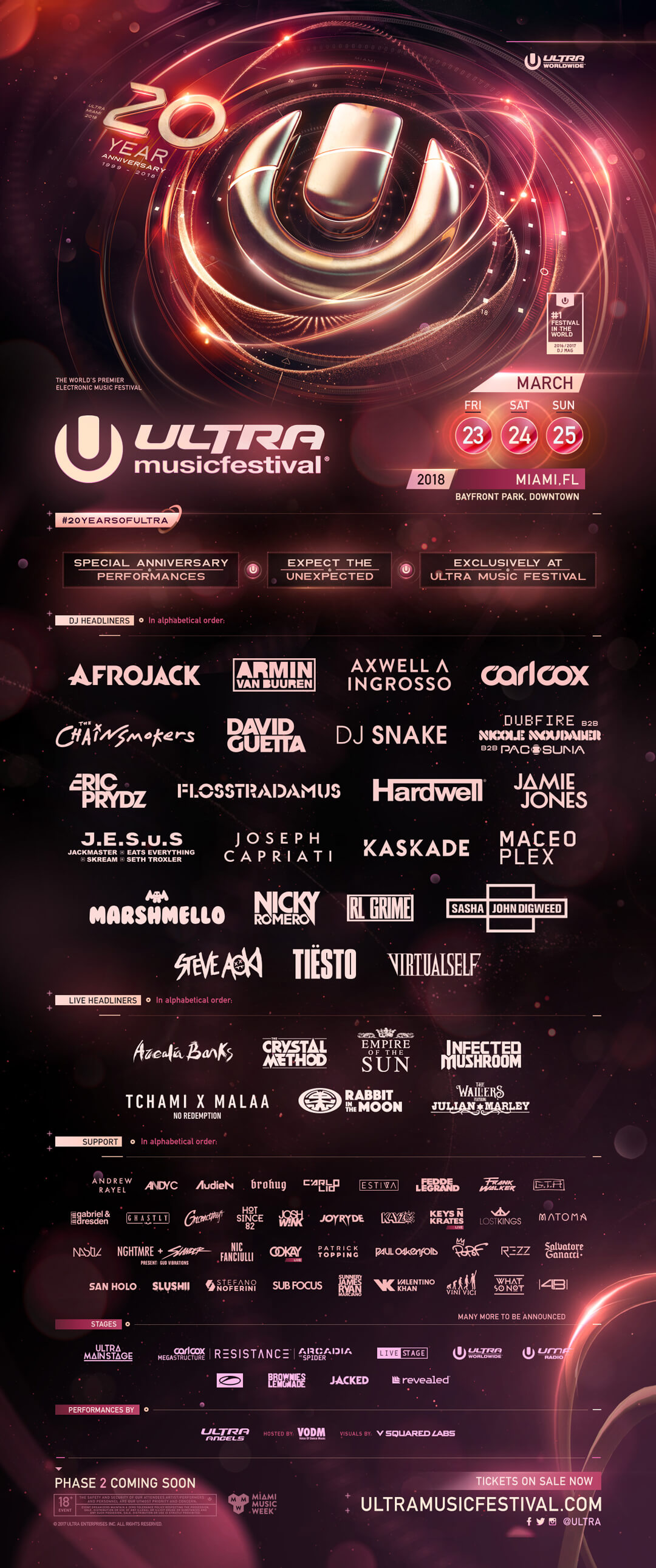 Coachella: April 13-15, 20-22, 2018
Coachella is one of the hottest and most expensive festivals to date. Tickets to this event are coveted and incredibly hard to come by. The website doesn't even refer to them as tickets, but rather "passes." Although tickets are nearly sold out, the cheapest pass you could get would be $500. VIP passes start at $999. All of this in addition to hotel prices, parking passes, and a food and water budget. Coachella is looked at by our generation as the experience of a lifetime and the headliners this year include The Weeknd, Beyonce, and Eminem.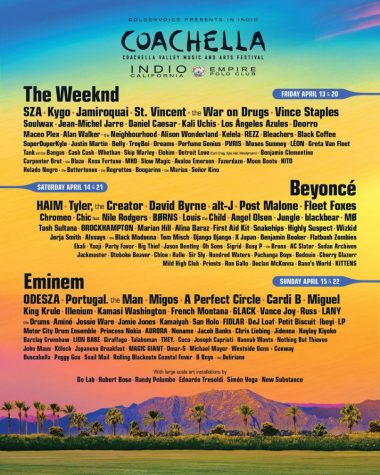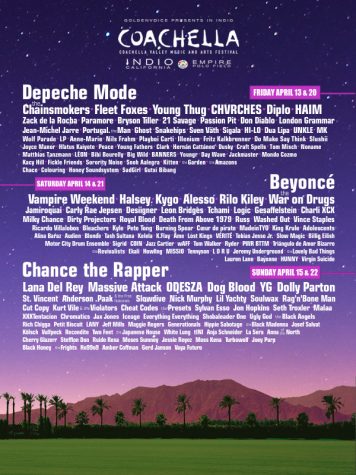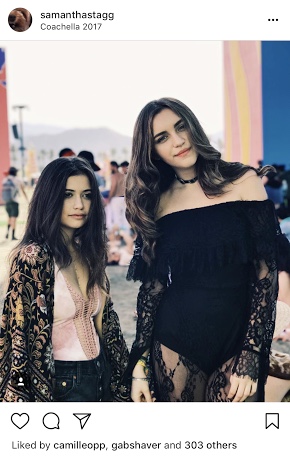 Rolling Loud: May 11-13, 2018
Referred to as "the largest hip hop festival in the world", Rolling Loud, returns to the Hard Rock Stadium in Miami Gardens, Florida. Dope Entertainment launched Rolling Loud back in 2015, and the popularity of this festival has been growing ever since. Tickets range from $300 to $700. Rolling Loud is open to all ages and the lineup includes over 100 artists. Headliners this year include J Cole, Travis Scott, and Future.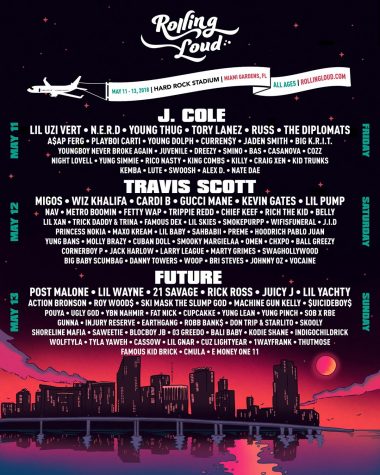 Hangout: May 18-20, 2018
Hangout, a beach inspired music festival, is annually three-days and is held at the public beaches of Gulf Shores, Alabama. The festival is produced by Sean O'Connell in partnership with Goldenvoice. Tickets go from $280 to $1,700, although, they don't go on sale until Feb. 18. Activities at the festival include a puppy kissing booth, hammock beach, beach volleyball, obstacle course, and much more. The Killers, The Chainsmokers, and Kendrick Lamar are set to headline Hangout this year.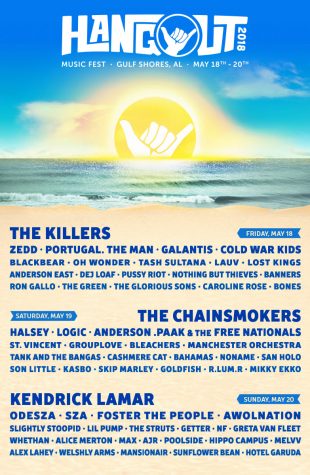 Sunset Music Festival: May 26-27, 2018
Sunset Music Festival will return to Raymond James Stadium in Tampa, Florida, for the 2018 event. Because this event takes place in Tampa, it is one of the most popular among Academy students. SMF is an electronic dance music festival lasting two days. Tickets start at $144 dollars and go to $230. Although the lineup has not yet been released, they've secured big artists such as Major Lazer in the past.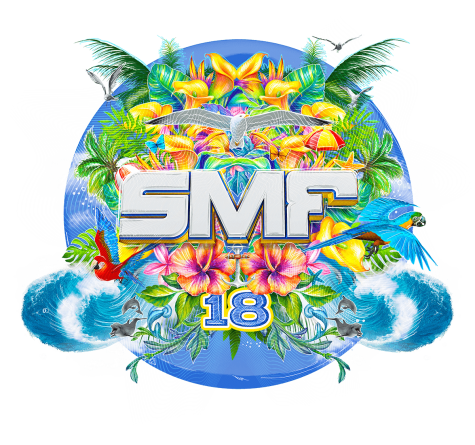 GOV Ball: June 1-3, 2018
The Governor's Ball Music Festival is a multi-day music festival held on Randall's Island in New York City. The annual, inaugural Governor's Ball has been around since 2011. This festival has been referred to as, "a festival with New York heart," by the New York Times. Tickets go from $115 to $275. This year there will be more than 60 artists across four different stages. Headliners include Travis Scott, Eminem, and Jack White.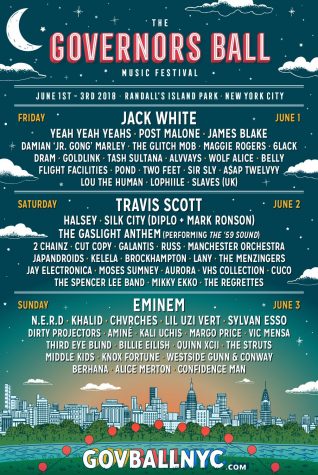 Bonnaroo: June 7-10, 2018
Bonnaroo Music and Arts Festival is an annual four-day music festival held in Manchester, Tennessee. Tickets to this event go from $250 to $550. A large appeal to Bonnaroo is the camping grounds. The Bonnaroo website describes the camping grounds as, "special public places on The Farm for the community to gather, enjoy art & activities, as well as access amenities." Eminem, Muse, and The Killers, will be headlining.