Tampa Bay Named Best City to Live in Florida
April 13, 2018
In a recent survey, Tampa Bay was named the top place to live in Florida. Also, four of the top five cities in Florida were in Tampa itself.
The first city is Harbour Island; that includes dining in restaurants such as Jackson's Bistro Bar and Sushi, Cafe Dufrain, as well as the market at Harbour Place. Taking second is Spanish Town which resides outside of Downtown Tampa. This section of Downtown includes such amenities as: the Curtis Hixon Riverwalk, Doughnation, Eddie and Sam's Pizzeria, the Florida Aquarium, and the Performing Arts Straz Center. 
Lindsey Perez ('18) says, "I am not surprised because Tampa is the best place to live. It is beautiful here, and in the last decade there are more places to eat and more things for tourists to do."
Third place was captured by Oscawana which has Water Taxi rides, Fishing charters and the Tampa Bay Water Bike Rentals. In fourth place is Hyde Park which includes Bar Taco, Goody Goody Burgers, LuLu Lemon, Surf Outfitter, Irish 31, Sprinkles Cupcakes, and Pottery Barn. Finally, fifth by Orlando's Orwin Manor.
Talia Sharrieff ('18) says, "It is cool that Tampa mixes both city and suburb lifestyles."
How places are ranked is based on multiple factors including; safety, housing, family living, public schools, jobs, and local amenities. The survey explored over 15,000 other towns, cities and neighborhoods, but ultimately these were the concluding results.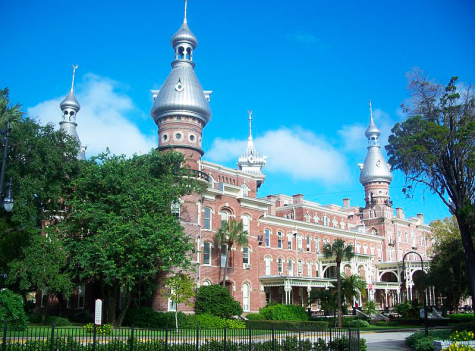 Lindsey Ulbricht ('18) says, "I think it is cool that we grew up here and go to school here because there are a lot of different things to do with your friends. It has something for everyone."
SaveSave