The Tampa Bay Lightning make the 2018 Playoffs
April 13, 2018
After the Lightning were originally tied with the Boston Bruins, both teams had two games left and were fighting to score the most points. The Lightning pulled ahead with one win and one overtime loss leaving them with an additional three points while the Boston Bruins won one game but lost the other leaving them with only two more points.
Tampa Bay Lightning secured the first spot in the Eastern Conference for the 2018 playoffs. The playoffs started on April 11, 2018. The Lightning is playing their first round of the playoffs versus the New Jersey Devils. Their first game of the round was on Thursday April 12, 2018 at 7:30 on their home ice, Amalie Arena.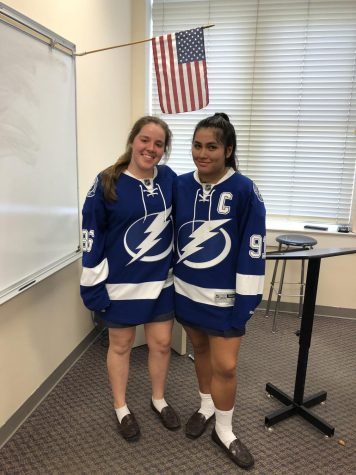 In honor of their first playoff game, Assistant Principal, Erin Krukar, allowed Academy students to wear their Lightning shirts and jerseys to school on Thursday, April 12 to support the team.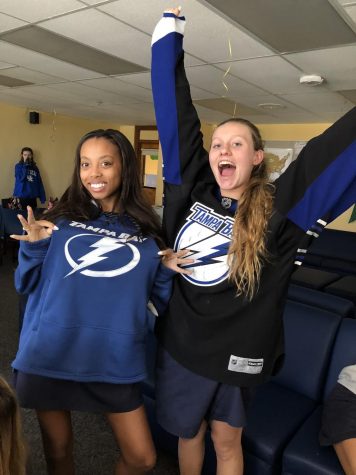 The Lightning won the game with a final score of five goals while the New Jersey Devils finished with only two. At the end of the first period the Lightning had shut out the Devils with three goals by Palat, Gourde, and Johnson. In the second period the Devils fired back with their first goal of the game. By the end of the third period the Devils had scored their second goal, but Lightning players Alex Killorn and Nikita Kucherov had scored two more resulting in their win over the Devils. Game two of the round will be on Saturday April 14 at 7:00 also at Amalie Arena.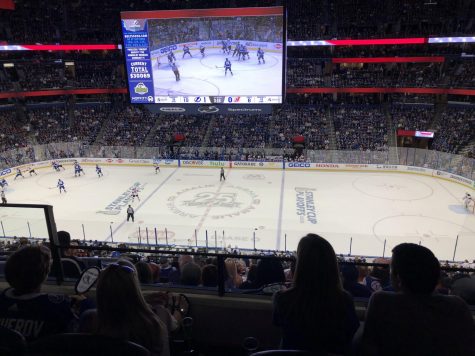 SaveSave