Top news stories of 2022
December 8, 2022
2022 was a year full of important news stories, which varied from the war between Russia and Ukraine to the rapid popularity growth of a new online game called Wordle. Although it's tricky to pick only a handful of top news stories from 2022, here is what we at Achona think are the most important to remember. 
As the 2022 New Year came, a new online game swept the country. Around January, Wordle exploded in popularity and people all over the country enthusiastically attempted to complete the game every day. Wordle is an online puzzle game owned by the New York Times, in which the player tries to guess a five-letter word in as few tries as possible. After each guess, the letters that are in the correct place turn green, letters that are in the wrong place but in the word turn yellow, and letters that are not in the word at all turn gray. The player then must use these hints to guess the word in five tries. Another interesting feature of the game is that players can share their score as a display of blocks and colors to show which of their guesses were correct without spoiling the answer. Although many stopped playing Wordle as the trend faded, some still enjoy the puzzle every day. 
"It jumpstarts my brain in the morning and is a great way to start my day before school."- Raymond Rodriguez (Science)
Wordle 535 3/6

⬜🟨🟨⬜🟨
⬜🟨🟨🟩🟩
🟩🟩🟩🟩🟩

A good starting word makes for good guessing. Happy Tuesday, everyone! 😊

— Dr. Roz Bailey (@DrRozB) December 6, 2022
Possibly the most pivotal world event was the Russian invasion of Ukraine, which was rooted in a conflict involving whether Ukraine could join the United Nations or if it still belonged to Russia's Soviet Union. On February 24, 2022, Russia launched a full-scale invasion of Ukraine because Putin claimed they were Russians and should not be an independent country. However, under the leadership of Ukraine's President Vladmir Zelenskyy, many  Ukrainians have been fighting against Russian control, as most Ukrainians disagree with Putin's message. According to General Mark Milley, the chairman of the Joint Chiefs of Staff, 100,000 Russian soldiers have been killed or wounded, 40,000 Ukrainian civilians have died, and between 15 and 30 million Ukrainians have been displaced. The war is still continuing, and the two countries do not appear to be finding a solution soon.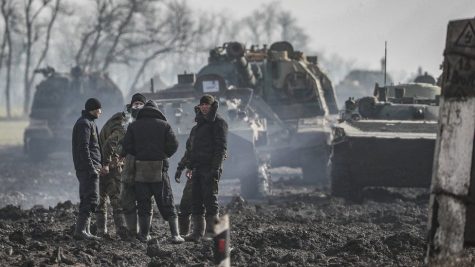 Throughout 2022, Americans were continuously shocked when arriving at the gas pump due to sky-high prices this year. The highest gas prices in Florida hit on June 13, 2022, when prices reached their all-time high of $4.891 per gallon. Many other states had even higher prices. For example, on June 14, 2022, California reached its all-time highest gas price at $6.438 a gallon. The increase in gas prices was connected to a variety of other events: the US's recently cut ties with Russia, the shutdown of the US-operated Keystone Pipeline, and a rapidly increased demand for gasoline as people started to travel again after the Covid-19 pandemic. Despite these alarmingly high prices, they have since decreased to be more in line with typical prices.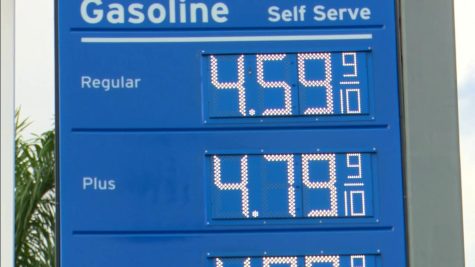 On June 24, 2022, Roe v. Wade, a 1973 Supreme Court case that set a precedent requiring every state to allow some form of abortion, was overturned with the Dobbs v. Jackson case. The overturn returned the power to the states to make abortion laws, rather than having a requirement at the federal level. This means that states now have discretion over abortion bans within their state. The decision was met with some backlash, as many were afraid they would lose what they deemed essential health care. Many also pointed out that wealthy women would have easier access to abortion, as wealthy women can travel to another state where abortion is legal, whereas lower-class women would not have these means of travel. 
After the Supreme Court's extreme decision to overturn Roe v. Wade and 50+ years of precedent, Congress must pass the Women's Health Protection Act to protect a woman's right to choose.

The House acted. Now it's the Senate's turn.

— Rep. Sharice Davids (@RepDavids) November 29, 2022
"I think that the overturn of Roe v Wade was correcting an issue that was long overdue. The issue was with the constitutionality of the law itself and it is unconstitutional regardless of personal beliefs. I think allowing states to decide their laws on abortion is a good thing because it will ensure everybody's vote matters."- Anonymous
"I think the result did not consider the medical side of it and religious beliefs clouded their perspective on the issue. Poor women will be less able to access an abortion whereas it will not impact wealthy women. The ruling was not circumstantial, which it needs to be because every women's health issue and situation differs." – Anonymous
Kanye (Ye) West sparked numerous controversies in 2022. Since Ye's divorce from Kim Kardashian in 2021, fans have speculated he has entered a manic period and many are highly concerned for his mental health, especially since he has bipolar disorder. Ye's most recent offenses include repeated antisemitic remarks, encouraging white supremacy, and even claiming he supports Hitler. Prior to this, Ye lashed out at Kardashian's ex-boyfriend, Pete Davidson, by releasing a music video depicting Davidson's death, harassing Davidson on social media, and throwing repeated wild accusations at Davidson. These many offenses led to Ye losing several brand deals, being banned from Twitter, and losing his place in Skim's company. Some say this is a clear sign of Ye's devolving mental health, while others point out that such struggles are not an excuse to make such cruel antisemitic comments. 
View this post on Instagram
"I think it is concerning that Kanye has been saying all of these things. He is clearly unwell and I honestly feel bad for him, but he has taken things way too far." Elleanna Benson ('23)