Makeup diversity: Enhancement should not be exclusive (OPINON)
February 23, 2023
For 2023's halftime Superbowl, Rihanna included a dramatic pause to retouch her makeup, thus promoting her flourishing makeup brand "Fenty Beauty." Since her official launch of Fenty Beauty in 2017, Rihanna has strived to produce her forty shades as a range for every skin tone. Rihanna's brand boasts that it is "Focusing on a wide range of traditionally hard-to-match skin tones, developing formulas that work for all skin types, and pinpointing universal shades." These factors make Fenty Beauty what I consider a great example of a makeup product with diverse makeup.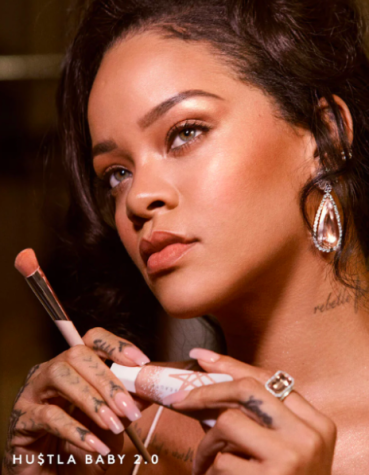 According to Cynthia Johnson; Cindy J Cosmetic Labs, LLC, "Diversity in beauty means recognizing all ethnicities, races, cultures, skin tones, body types, and backgrounds are beautiful. It also means giving the same space and opportunities in all different settings such as product development, scientists, marketing, and supply chain."
Basing diverse makeup off this definition, I can agree that diversity should be prominent within the industry. Consumers should be able to have representation in all aspects that apply to using cosmetics, which leads me to believe that variability within makeup should be a key aspect of producing a makeup brand.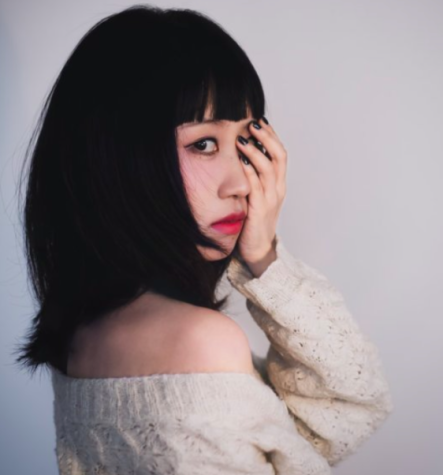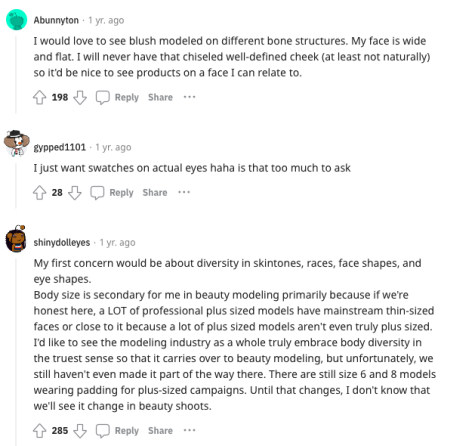 Racial features and genetic structure are perspectives of makeup that many forget to include in their products. This excludes many demographics meaning the targeted audience is not always reached. l models often do not look like all of their consumers. Factors such as eye shape, bone structure, or face shape are important for promoting inclusivity. Though many companies have incorporated different ethnicities through their models in their commercials, it is still not enough. In Asian representation, concerns such as the creator of Orcé, Yu-Chen Shih, "recognized the massive gap in products that worked for Asian skin, which is 'structurally different from other ethnicities'. Products did not exist that were made specifically to highlight the beauty of Asian skin, even in countries such as Japan and Korea. Instead, these countries used products that worked to cover up the natural skin tone with other products."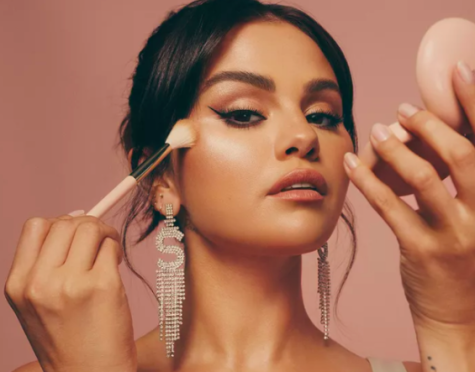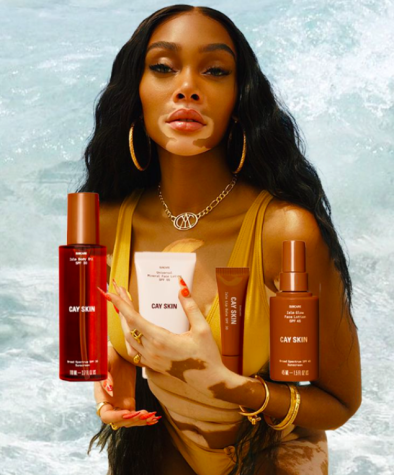 As every skin type can be a range of oily, dry, or sensitive, many components within cosmetics should not only place solutions to these concerns within their product but allow all skin conditions to be featured. From the perspective of skin texture, age should also not determine when or if you can wear makeup. Selena Gomez's "Rare Beauty" is a product line that is inspired by Gomez's skin condition "Lupus disease". Through her brand, Gomez wants to highlight and promote the inclusion of skin care within makeup. "Cay Skin" by Winnie Harlow, a well-known model, also educates about skincare and makeup through her journey of living with vitiligo.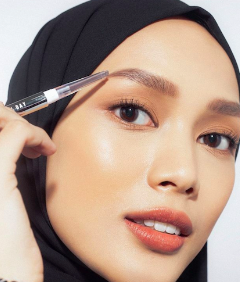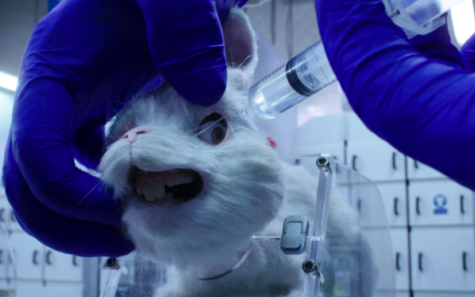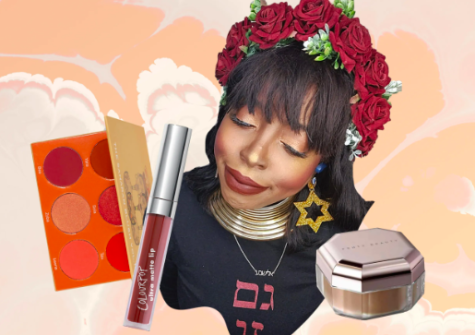 In addition to the importance of promoting skin care while using makeup, is making sure that what you are using is not only helping you, but is beneficial, or at least not harmful, to the world around you. Environmentally, companies often test makeup on animals to ensure it is safe, but makeup companies should not use this method of testing as it harms innocent animals and constitutes. Brands such as RMS and Adorn Cosmetics are eco-friendly and cruelty-free. From the religious perspective, brands such as E.L.F. are both halal and Shabbat to allow Islamic and Judaism users respectively to participate in using makeup without interfering with their beliefs.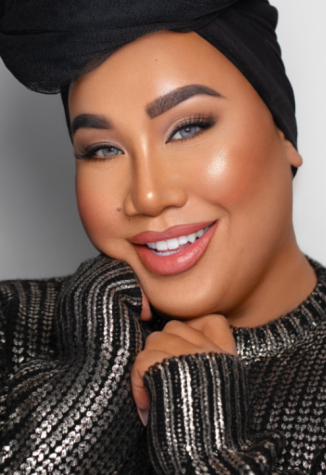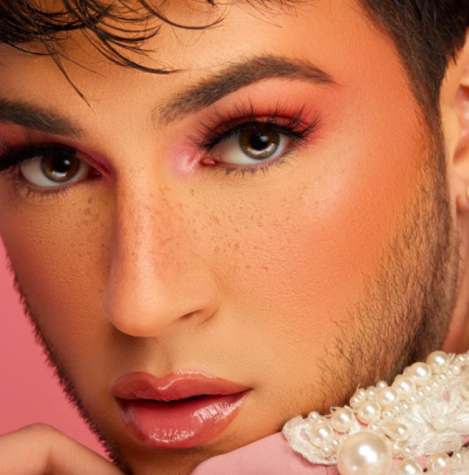 Where others only see women being the consumer of makeup, brands such as Jecca Blac, Milk Makeup, and M.A.C. cosmetics promote their brand to be inclusive to everyone, no matter how they identify.  Makeup should be a tool for all, no matter the societal gender norm. Brands such as these allow for representation for others who feel as if they cannot comfortably and confidently express themselves as well as normalize the concept as a whole. Influencers also highlight this issue through collaborations with these brands, thus helping support the concept that makeup is for everyone and should have options for everyone. Patrick Starrr and Manny Gutierrez are well-known makeup artists who view makeup to be used by everyone and represent men who wear makeup. 
However, the discussion of inclusion in makeup also causes some to question why people even wear makeup. Makeup should feel like an amenity and a decision, not a necessity.  Makeup is a tool that has been ubiquitous in society for much of history and should be an option for all to utilize. As it is an instrument that is intended to flexibly be employed for every spectrum of consumers, diversity in its products is of the utmost importance for equity to be present. 
Tobey Sonenberg, a current art teacher at Academy, states "I feel that companies should have requirements of makeup diversity. Before becoming an art teacher, I was a makeup artist for MAC cosmetics. MAC was one of the first brands to offer a range of products that truly considered all skin tones. The company was built on principles of diversity and inclusion with the mantra 'All Ages, All Races, All Sexes.' – It changed me and I grew as a person so to me, makeup diversity is not only important but also imperative."
Some consumers of makeup may apply cosmetics to conceal what they consider their insecurities, leading others to believe that people should not wear makeup because it downplays their natural beauty. As makeup is promoted for all ages, some worry about the self-esteem of teenagers who are targeted to believe that they will not meet society's standard unless they look like whatever is the trending beauty standard within makeup.
Kendall Mobley (11) says," I think that makeup has become popular with the younger generation, almost like a necessity for going out. Me, this is one of my favorite things because it's a fun activity. Going back to the negative impacts, I feel like many teenagers think that today they need makeup to feel pretty, and I disagree with that. Although it is a way for self-expression, I want people to feel like they can be pretty without always having to put on makeup."
However, the issue here is not necessarily makeup, but the beauty standard itself. Makeup can be used as a tool in many different ways, not just to fit the standard. Additionally, makeup can be a tool for correcting low self-esteem that comes from other sources and that is almost an inevitability for most adolescents. 
Kendall Mobley (11) continues with, "I think that makeup can have both positive and negative impacts. As a makeup influencer, I enjoy being able to give young girls and even older women the opportunity to express themselves. As I provide makeup for other people, I think that what they ask for is their representation of what they are as a person. Art is a way for self-expression for me."
For other consumers that operate it for their interests such as performances, theatrics, fashion, or for their enjoyment, they should not be judged for wanting to have additives to their outside appearance. Others would insist that consumers value makeup to impress or attract others around them. Some even go as far as accusing others of "catfishing," or putting on a false appearance that does not reflect what they look like. But, the use of makeup should not be used as a judgment of others' motives or values. Even if someone admits to using makeup for the approval of others, it should not be concluded, it is that person's decision as to what they do to their body and they should not be indicted for it.