Spike & Splash 2016: For a Cure
October 6, 2016
Picture this: more than 600 students coming together on a Wednesday night in support of one cause. Pretty amazing right? On the tenth anniversary of Academy's annual Spike and Spike event, students from the school came out to support the school's volleyball and swim teams in support of a cure for breast cancer. Starting in 2006, the annual event hit home after the school lost beloved Swim Coach, Mara Schultz. Since then, Spike and Splash has become one of Academy's most anticipated events.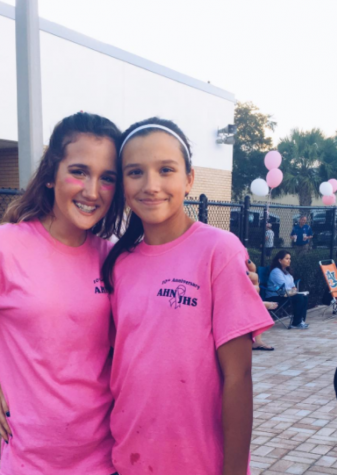 The swim team demolished Tampa Catholic winning almost every individual event and dominating every relay. Sophomore, Katie Taulbee, went 57 seconds in her 100 freestyle event and in addition, Senior Lara Lontoc placed first in the 50 freestyle event with an astounding 25:68 time. Since being on the team since she was a freshman, the swim team and this event holds a special place near Lontoc's heart.
Lontoc states,"we won almost every event, and we dominated the relays. Our relays are definitely our strongest asset, each one is worth 20 points, so winning all three relays racks up 60 points in addition to all the individual events."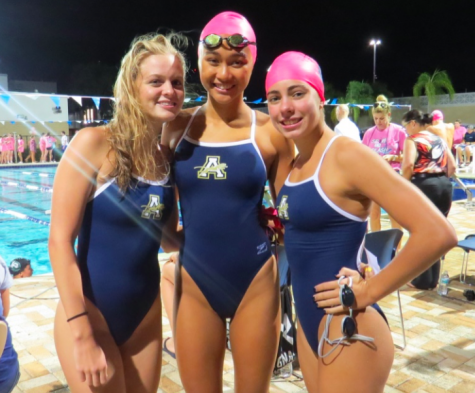 The volleyball team encountered a competitive match with TC's team, but were victorious in the end.They were neck-and-neck during each set but as each player played their strongest, the game resulted in a 15- 13 win during the fifth and final set.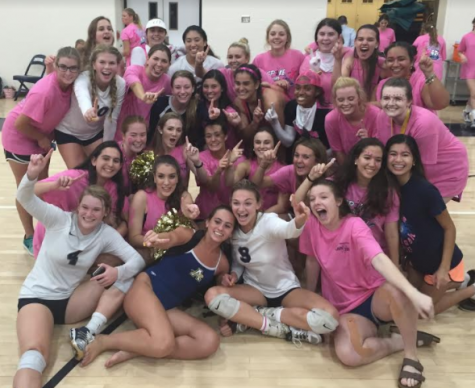 But maybe what was so memorable about that night, was the overwhelming range of excitement after the jags had won the last set. Filled with pride from the win, the student section crowded onto the middle of the gym floor and chanted the Alma Mater. A few moments later, the class of 2017 concluded the night with a sporadic victory jump into the pool.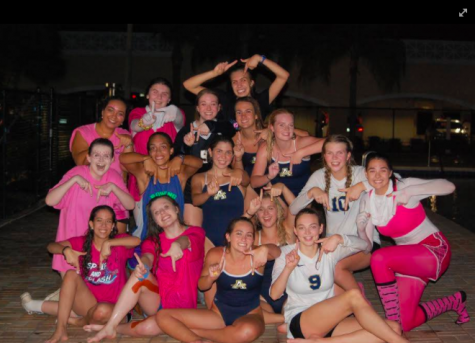 Altogether, Spike and Splash 2016 raised a total of $11,000 for the Moffitt Cancer Center and as the tenth year of Academy's annual Spike and Splash came to a close, the spirit of The Sisters of the Holy Names was evident throughout the gymnasium with smiles all around.
Principal Stephanie Nitchals emphasizes, "we are a Catholic school, which means we are a family.  We need to support each other in all of our endeavors.  Athletics is a part of who we are and we all need to celebrate it."