Academy Sports Buffs Discuss Their Favorite Teams
November 4, 2016
For a lot of people, watching sports is no more than mere entertainment, however, for some Academy girls, sports are much more than that. Whether their love of the game was implanted in them at a young age by their parents, or they just recently came to grow fond of sports, these girls consider themselves die hard fans and would follow their favorite teams to the end. Below, some of Academy's own sports buffs discuss their favorite sports and teams: 
Senior Teresa Toranzo whose favorite teams are the Tampa Bay Buccaneers and the Tampa Bay Rays, recalls that, growing up, all of her brothers played baseball, so Teresa and her sister would have to tag along whenever their family went to games. Toranzo claims that her exposure to baseball eventually broadened, and she became a huge fan of football as well.
Toranzo recalls, "I would sit down and watch Sunday night football with my brothers as they explained to me what different positions do and what the rules are. It took me a while, because compared to football, baseball is so simple, but I eventually figured it out."
Now, Toranzo just loves watching football and baseball games whenever they are on because she finds them extremely entertaining and she admits that nothing beats the expressions on her brothers' faces when their teams win or lose.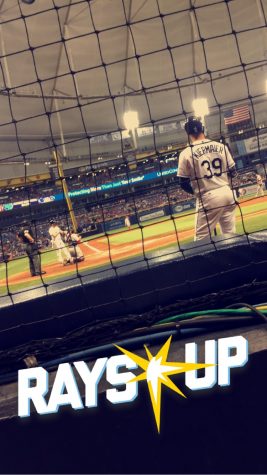 Senior Jenna Wiley enthusiastically shares that she absolutely loves the Tampa Bay Lightning and that they are her life. Wiley admits that her love of hockey, especially for the Lightning, began around her sophomore year when she went to a game for a birthday party. Wiley shares that her sister, Mica, was more into it at first, and often got tickets from the family she babysat for.
"They would give Mica three tickets and so she would take my other sister, Brynn, and me." Wiley claims, "It sort of became a sister bonding thing and now we all adore the Lightning."
Now completely obsessed and attending games around once every two months, Wiley shares that she enjoys hockey so much because it is fast paced and there is always something to watch, although, her favorite part of going to games is probably the fan base because of the spirit they bring to the games.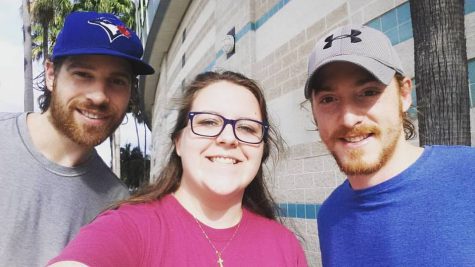 Junior Emma Heston claims that she has been an Ohio State football fan since she was born. Heston shares that she enjoys the sport both because it is something that she and her dad can bond over and also simply because she loves watching the games. Heston recalls one of her favorite memories was when she went to Ohio State's bowl game a few years ago and that her favorite player was Braxton Miller because he was the first quarterback that she can remember watching. Heston shares that she actually played flag football in seventh and eighth grade and admits that her jersey number was five because she wanted to be just like Braxton Miller.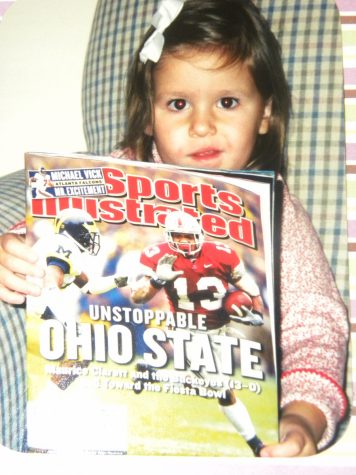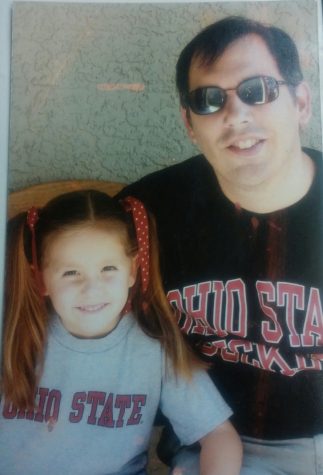 Jessica Galvis (basketball)
Senior, Jessica Galvis, who plays on Academy of the Holy Names' varsity basketball team, shares that her entire family all plays basketball, stating, "My parents both played basketball in high school and they actually met each other coaching a church league basketball team together, my two older brothers both played basketball in high school, and one of them plays  Division II basketball at Rollins College."
Galvis claims that she grew up going to all of her brothers games and watching professional games on TV, so the sport has been a big part of her life for as long as she can remember. Galvis admits that she loves how her whole family loves the sport and how it is something that they all bond over. Galvis also claims that, although she enjoys playing basketball, she thinks watching it is so fun as well because it is so fast paced and intense, making it extremely entertaining
Senior Alyssa Muir who has been going to Florida Gator games since she was born, claims that she loves watching college football both on TV and in person because "it makes for a perfect Saturday." Muir shares that she and her family try to go to Gainesville for a few games a year and when they can not attend, they all gather together to watch the games on TV.
Muir shares a funny story from when she was younger, claiming, "When I was around three years old, I was in Gainesville for a UF vs FSU game. The Gators lost and I bawled my eyes out all the way out of the stadium. That was when my parents knew I was going to be a diehard gator fan."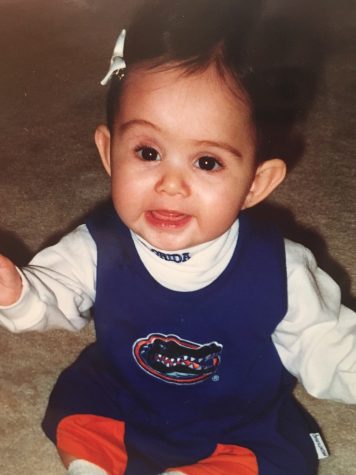 Brianna Benito (baseball and football)
Sophomore Brianna Benito, whose favorite teams are the New York Yankees and the Green Bay Packers, claims that she would watch sports a lot with her parents growing up, especially her dad, and that she just thought they were really fun and exciting to both watch and play.
Benito claims, "I love when games go into overtime in football and extra innings in baseball. I think it is so exciting and adds so much more suspense to the game."
Benito also plays volleyball on Academy's team and states that she loves to watch it as well, but it is hard because there is not a professional league.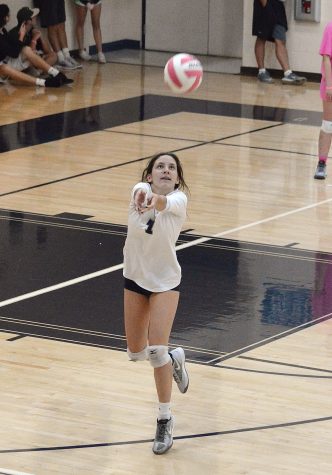 Overall, whether someone is a fanatic like these girls, or they simply just enjoy going to or watching games every so often, sports can act as a great form of entertainment and always ensure a good time.