Cross Country Team Continues to Win
November 8, 2016
The Academy cross country team is known for both their humility and their achievements. It is extremely common for them to  win Regionals, Districts, and sometimes the Seffner Christian Invitational. Although their record says they are tough winners, the girls just love to run with each other no matter what they place. This past year, and for the past three consecutive years, the team won the District title. Districts is normally held at Berkeley or Seffner Christian, which is by invitation only.  
The cross country girls' secret weapon is their strong friendships with one another. They count on each other to help the team be better.
Sophomore Greta Dieck explains, "It is awesome to have a strong bond because I actually look forward to seeing my friends at practice, even if we have an insane workout that day."
The cross country girls practice six days a week. Their workouts are rigorous and difficult, but are definitely necessary to stay in the shape needed to be a good team.
Senior Morgan Graff comments, "It is really rewarding when we win in cross country because it feels like all of the hard work is paying off, and, in cross country, the amount of effort and training reflects directly in our performances."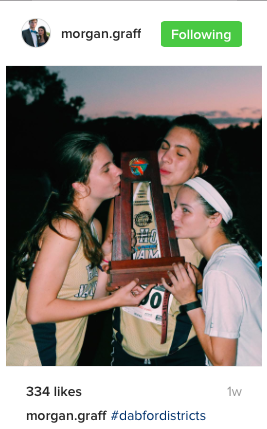 The only race in cross country is a 3.1 mile run, also known as a 5K.  All the girls participate together in this race. Therefore, they rely on teamwork and trust for each other. They have jobs as team members to cheer each other on as well as to push and help each other in times of weakness and exhaustion.
Junior Saragail Flynn remarks, "We are all always cheering each other on and pushing each other to become a more competitive team and better runners."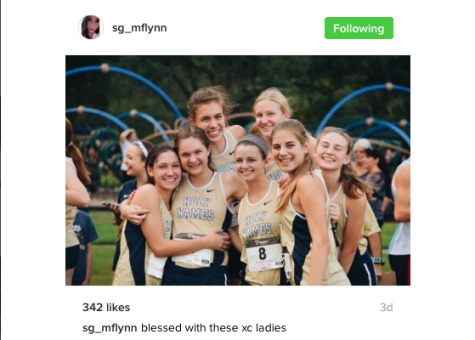 The Academy cross country team may be a small group of girls, but it is also strong group of girls. They support and stand up for each other, they are a compilation of determined, athletic, smart, accomplished ladies. That is what it takes not only to be on a team but, also to be an Academy girl.