Academy Basketball Defeats Brooks DeBartolo
December 5, 2016
On Thursday, December 1, the Academy basketball team traveled to Brooks DeBartolo Collegiate High School for an important matchup. Brooks DeBartolo joined Academy's district last year and has given the team competitive games ever since. Last season Academy lost to Brooks Debartolo twice, so the game was very important to the team.
Before the game, Junior Lindsey Perez said, "I think we have a really good chance at winning this game. Brooks is a very competitive team but we strive to play harder than any other team in the district."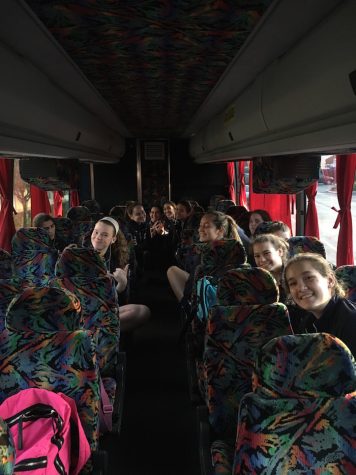 The AHN roster consists of twelve hard working players who earned a 7-0 winning streak to start this season. Going into the game, Brooks DeBartolo was ranked fifth for the Tampa Bay Times top 25 girl's basketball teams, and Academy was close behind in sixth.
Coach Chris Severini said prior to the game, "Our team is really looking forward to the challenge. It is going to be a tough road game but, win or lose, we are going to learn from it and be better for it."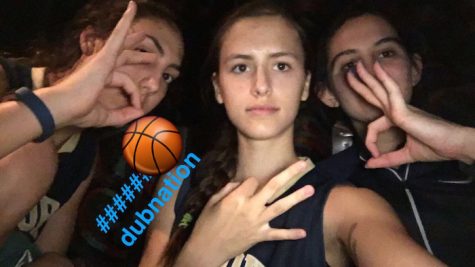 After a long battle, Academy basketball took home another win to keep their undefeated record. The final score was 44-40 and their coach could not have been more pleased with the effort the team gave that night.
Severini says, "I am really proud with the way every player contributed to the game. This game showed me what type of team we are, and how good we can be this season."
Everyone played to the best of their abilities that night, especially Junior Mickey Carney who earned a double double with 12 rebounds and 17 points. After this game, she was nominated for hot shot of the week for her outstanding performance.
Carney says, "I gave it my all and I am so happy with the results. Our team is looking forward to more challenges to take on this season."
This is the first time Academy has beaten Brooks since they joined their district, making it a huge deal to them as a team.
Senior Jessica Galvis says, "Their team is very athletic with experienced players, but our height gave us an advantage on the court. I am so proud of all my teammates for working hard to reach this moment." 
Two big wins for the AHN high school athletics tonight: Basketball beat Brooks-DeBartolo 44-40 and soccer defeated CCC 2-0!

— AHN Jaguars (@holynamestpa) December 2, 2016
After the win, the team celebrated with a dance party on the bus ride home. Both players and coaches attempted the mannequin challenge, but the bumpy ride made it difficult for them to keep still.
Although this game was a huge success, the team is already focused on the next big district games that will affect their season.