AHN Soccer Season Coming to a Close
January 19, 2017
Wednesday, January 11, marked the last regular season game for the AHN soccer team. The girls tied 0-0 in a hard fought match against Sunlake High school, leaving them with a record of 13-2-2.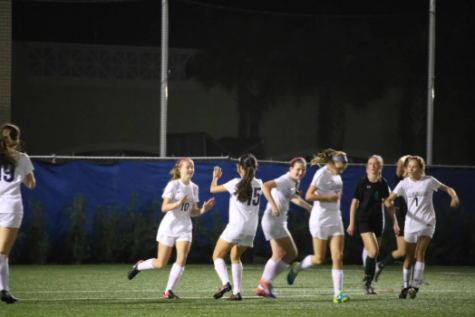 "I was definitely disappointed in the outcome because we beat Sunlake 5-1 last time we played them, and we just couldn't finish our chances this game. It was overall a really intense game," said Freshman, Olivia Tremonti.
Last year, AHN won Districts for the first time in school history and even made it to the State semi-finals, but faced an unfortunate loss, 2-1, against Bolles Academy.
Later in Melbourne, @BollesGSoccer kicks off 2A state girls soccer semis against Academy of the Holy Names. Bulldogs will play at 4.

— Clayton Freeman (@CFreemanJAX) February 2, 2016
The team is motivated to redeem themselves this year and hope to win States. Every practice and game, Coach Kareem Escayg, reminds the girls to have "a ring mentality", meaning that if they work hard every time they touch the field, they have a better chance of earning a State Champ ring .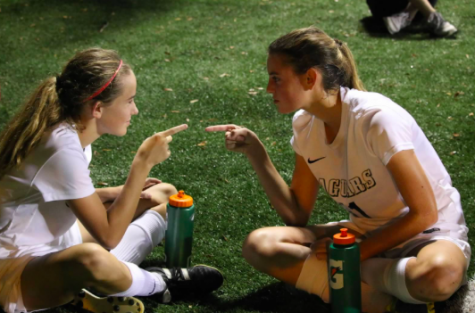 In the next week before Districts kicks off, the team is doing everything they can at practice to improve and make sure their season lasts as long as possible. On Wednesday, January 18, the team will face Tampa Prep in the District Semifinals. If AHN comes out on top, they will play Berkeley Prep, AHN's biggest threat, in the Finals on Friday.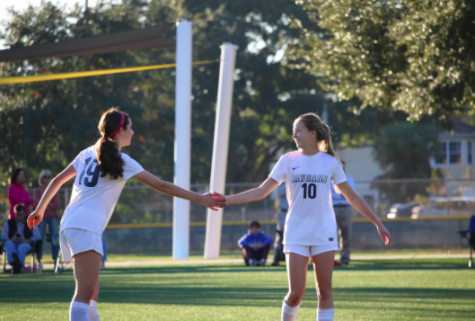 The girls are also excited to have Sophomore, Emily Abdoney, who had a collarbone injury most of the season, and Sophomore, Ashley Dingle, who had a head injury, back on the field with them for Districts.
"I can't wait to fully be part of the team again and just be able to play, especially that Districts is here. It's been fun supporting the team from the sidelines, but I love being on the field," said Sophomore, Emily Abdoney
Looking forward, AHN is confident that they will be successful in their State run, finishing first in their district. The team, however, has adopted the motto "One game at a time", and even put it on a shirt to remind themselves to focus on the game in front of them and not get ahead of themselves.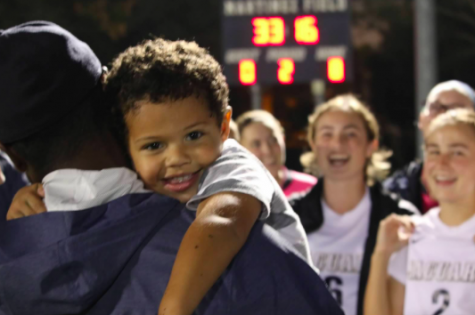 Update: AHN beat Berkeley 2-1 in overtime in the District Finals. They will play again on Thursday, January 26 in the Regional Quarterfinals against Frostproof.