Academy Girls Hone in on Being a Senior Athlete
February 13, 2017
As senior year finally comes around for an Academy girl, there's this certain je-ne-sais-quoi when a student's athletic season begins.The feeling is warm, it's prideful, it's inspiring.Suddenly the once brutal words "Saturday morning practice" no longer seem so harsh and more than anything, you finally understand what it's like to refer to the team as "family".
Devin Folkman: Captain of the Basketball team
This year the jags had a 24- 4 winning streak.
Folkman says,"My favorite perk about being a senior athlete is being a captain and being a leader for everyone else."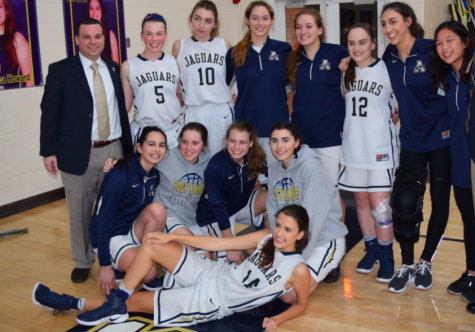 Photo Credit: Devin Folkman (used with permission)
Lindsay Calka: Captain of Cross Country and Track teams
Calka ran a 21:00 all-time personal record at states this year and the team won first at districts and regionals then went on to place 13th at states.
She says in reference to the seasons, "You know the routine, and you're very comfortable with it, there's no 'beginning of the season nerves'."
With a smile on her face, she says,"you take it upon yourself to inspire the freshman, so it's fun to spark the love of your sport within those girls"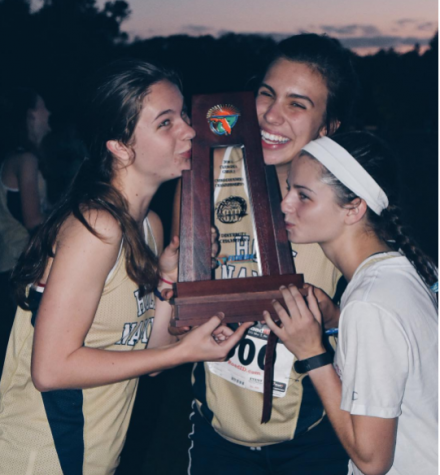 Alexis Miniet: captain of the softball team
Miniet says,"Everyone looks up to you and counts on you to make the decisions. However, I love being a leader for the underclassmen and helping push them to their best and therefore, make the team the best. It's all very sad too because everything is your last- last TC versus AHN game, last district game, last Senior Night,etc."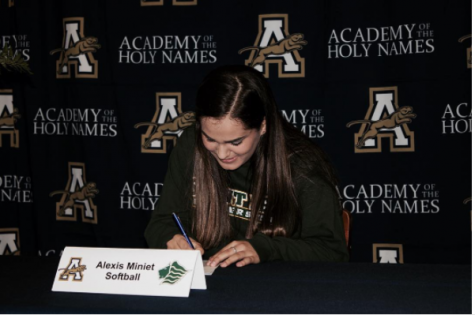 Anna Padron: Captain of the tennis team
With the team's first match versus Berkeley on Valentine's Day, Padron hopes to beat rival Robinson IB at the post-season matches beginning Spring Break.
Padron says, "The idea of being older than everyone else and possessing maturity is inspiring… The year is like a victory lap."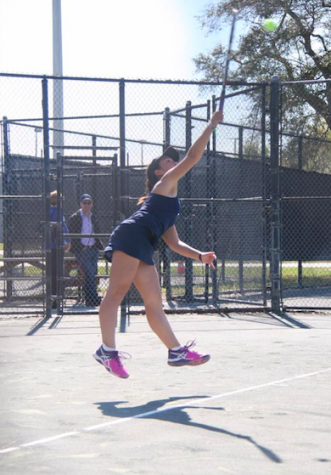 Ciara Chappell: Swim team
Chappell's go-to swim stroke was a freestyle and she enjoyed swimming in relays with fellow seniors Chloe Paman, Lara Lontoc and Anne Marie Yatsula this past year.
She laughs and says,"I definitely love calling my teammates 'underclassmen' and 'young ones' then having them put away equipment after a long practice."
Chappell even says, "As a senior on the team, you have this feeling of wanting to make an impact upon the rest of the team and you know having a bad mood, can totally affect the outcome of the meet or game or match."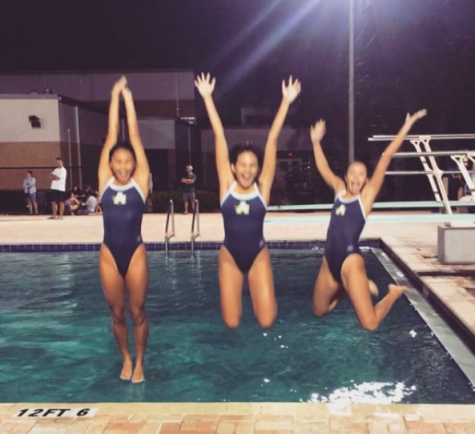 As May 2017 quickly rolls around, it is important Academy seniors hold in their heart the memories they made on and off the field.