Lacrosse Honors Five Seniors
April 6, 2017
On Thursday, March 30, the AHN Lacrosse team celebrated the accomplishments of their five seniors with the annual Senior Night.
AHN lacrosse defeated Calvary Christian 16-1 in its Senior Night game! @jagnation_1881 @AchonaOnline pic.twitter.com/dC85REAL93

— AHN Jaguars (@holynamestpa) March 30, 2017
The night began with each Senior walking out with their family and receiving flowers. Then, they listened as an underclassmen said an emotional speech about each of the Seniors and the impact they made both as teammates and as friends.
Junior Mia Lopez, who read Mastro's speech says, "When I was reading my speech I was overcome with emotions and could not control them. I wanted to tell her everything I felt and how much I appreciated her."
After a few pictures, it was time for the game to begin against Calvary Christian. Right from the beginning of the game, the Jaguars were obviously the better team. They scored with ease while Martinez made impressive save after impressive save. The final score was a 16-1 victory for the Jaguars and each Senior had a large contribution to the game. Mastro led the team with six goals individually.
Mastro says, "It started off as an emotional night with the speeches from the Juniors. Then it hit me that this was our last season game and I realized how much I am going to miss my team. It was a really fun game and I tried to take in every last moment playing on the Academy field."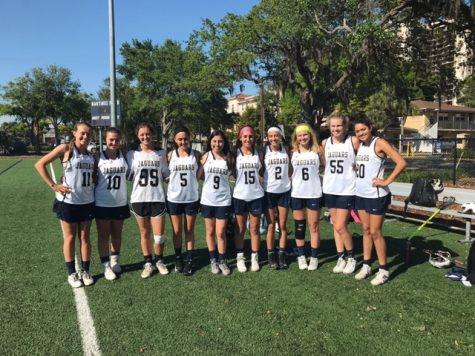 This win gave the team a lot of momentum going into their first ever district game against powerhouse Plant. However, that was not enough as the Jaguars lost, bringing an end to the best season in AHN lacrosse history.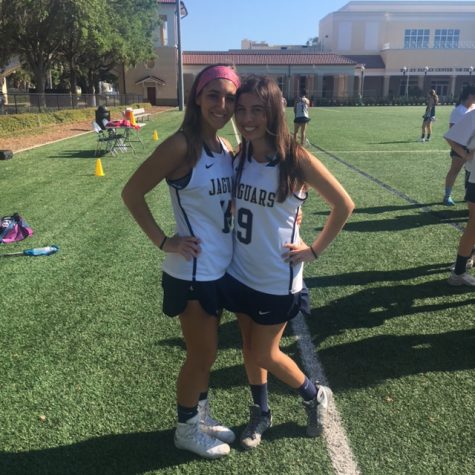 Gillis says, "This year was the most bonded I have ever felt to my team. We have all been working really hard and you could tell that everyone wanted to do their best for the rest of the team. It was honestly one of the best parts of my senior year to be surrounded by such amazing people everyday. I am going to miss lacrosse a lot next year but I will miss being with the people on my team more."