Academy Softball Defeats Tampa Catholic in the Regional Finals
May 15, 2017
For the first time in Academy history, the softball team has earned the Class 4A regional title and is headed to the state final four. They defeated rival, Tampa Catholic Crusaders 6-2 on Tuesday, May 9 at the Crusaders' home field.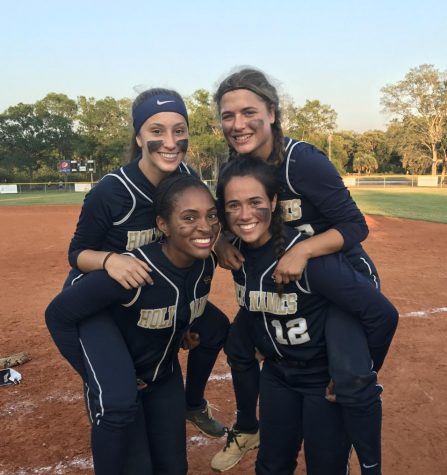 The Jags were down 1-0 until the fourth inning when seniors Haley Morrell and Alexis Miniet both hit two-run homers, taking the 4-1 lead from the Crusaders.
Morrell says, "It was a surreal moment for me and definitely the highlight of my senior year. I had no idea it was out until I saw the whole team waiting for me at home plate. I'm so proud we have made it this far and excited for states."
States bound with my sisters 💛💙 pic.twitter.com/yzRctB3muS

— haley morrell (@haley_morrell07) May 10, 2017
Miniet says, "After hitting that home run, I knew it. I knew that we were going to win and that we were going to make history."
Sophomore Gelmi Pasquier pitched all seven innings against Tampa Catholic with a total of three strikeouts, one walk, and three hits.
Pasquier says, "This game was definitely one of my favorite I've pitched. I was under a lot of pressure until I saw those homeruns hit which gave me the boost of confidence that I needed to finish strong."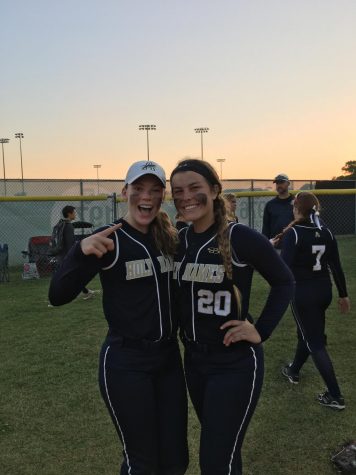 States will take place in Vero Beach in the Dodger's stadium on Wednesday, May 17. Buses will be provided for students who would like to attend.