Academy Softball Faces a Tough Loss at State Semifinals
May 19, 2017
On Wednesday, May 17 at 9:20 PM Academy softball faced Oxbridge Academy in the State Semifinals at Historic Dodgertown. This was Academy Softball's first trip to the state final four in the school's history. The team got to states through hard work and dedication at practice and with the support of Head Coach Kevin Vargas and Assistant Coaches Jeff Krone and Mike Valdes.
Junior second baseman Alyssa LoSauro says, "I've been wanting to go to states since freshman year, and I am so thankful that we had this opportunity. It is an experience I will never forget."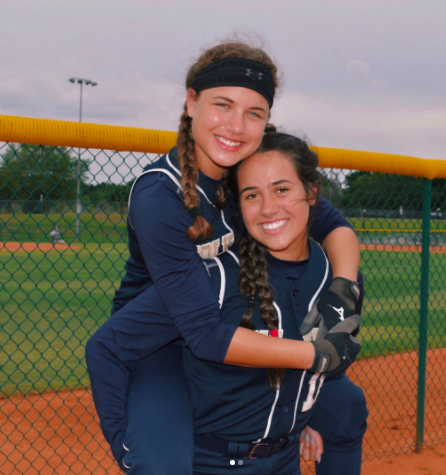 The game was a battle till the end with a final score of 5-6. Sophomore Gelmi Pasquier pitched almost all seven innings, but had to be taken out for half an inning after being hit in the shoulder by a line drive. The team faced Oxbridge's starting pitcher (a Division I Purdue commit) and continued to hit the ball throughout the game, ending with a total of nine hits.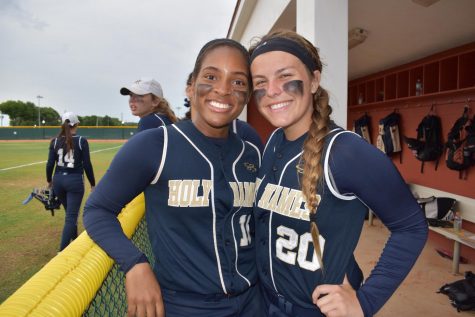 At the top of the seventh inning Academy was down 4-6. LoSauro began the inning with a double hit to right center. Senior Alexis Miniet followed with a double and LoSauro scored making the score 5-6. With a runner on second and no outs, Sophomore Chloe Boos grounds to first, moving Miniet to third with one out. Samantha Miller and Brittany Bramwell followed and both popped out, ending the game with the tying run on third.
Jags fall in the semi final game 5-6 We are so proud of you for an amazing season and for your first appearance in a state game Way to work!

— JAG NATION (@jagnation_1881) May 18, 2017
Bramwell says, "States was a unique experience and I was blessed to share every moment of it with a great group of girls. Even though we did not make it to the finals we were still able to make some lasting memories".
Although the Jags lost, they continue to keep their heads up and hope to work hard and win it all next year.
Valdes says, "The Jags faced the number one team in the state with 23 consecutive wins and a senior pitcher that was 17-1 and signed at Purdue University. The Oxbridge pitcher allowed a season high eight hits and five runs. The Jags battled the entire game overcoming an injury to sophomore pitcher Gelmi Pasquier to tie the game, eventually losing a heartbreaker in the last inning 6-5. According to [my fellow] AHN coaches, there [is] no doubt the Jags were the better team."