USF Football Season Begins
September 28, 2017
The beginning of fall means one thing: college football season. University of South Florida (USF) football has been around since 1997. The twentieth season of Bulls football is showing promise, the bulls currently lead the American Athletic Conference- Eastern Division.
Starting off this year the bulls have added a new head coach, Charlie Strong. Strong has worked with the Florida Gators, the Louisville Cardinals, and the Texas Longhorns. He has lead these teams to many victories. Many Bulls fans see the work of Coach Strong and are excited to see how far he will take the team this season. 
Feraby Hoffman ('18) said, "Coach Strong has upped both their offensive and defensive game. They are now seen as real competition in their conference."
USF has had to reschedule four of their games due to Hurricane Irma. The Bulls will still be playing all of the teams that were originally scheduled with some minor date and location changes.  
This season the Bulls have won against San Jose State University, Stony Brook University, University of Illinois, and Temple University. 
Alyssa Losauro (18') said,  "This year USF football has been better than they have ever been before, so it makes the games a lot more fun to go to."
USF has scored over 31 points in each game. During their first game at San Jose State University, the Bulls dominated with a score of 42-22. In their first home game of the season, the Bulls won against Stony Brook University, with a score of 31-17. The Bulls have also won against both University of Illinois, 47-23 and Temple University, 43-7.
4-0. #BullStrong pic.twitter.com/1MyuAimuaD

— USF Football (@USFFootball) September 22, 2017
Star running back, Darius Tice, rushed for a total of 117 yards and scored two touchdowns.  The Bulls finished the game with 9 penalties, 7 of which occurred in the first half. Bulls Quarterback, Quinton Flowers, accounted for 386 yards and 5 five touchdowns against Temple.
USF does not have their own stadium on campus, so they are able to use Raymond James Stadium as their home field. Raymond James recently underwent $150 million in renovations. The Bulls being able to play in a NFL football stadium inspires players to work harder, so that they can one day play in the NFL.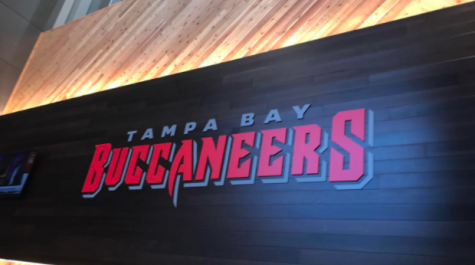 The bulls have a game this Saturday, Sept. 30, 2017 at Eastern Carolina University. The game airs at 12:00 PM on CBS Sports Network.