AHN Celebrates 11th Annual Spike & Splash
October 6, 2017
In 2006, Academy's adored PE and Swim Coach, Mara Schultz, was diagnosed with breast cancer. From that time on, Academy has held Spike and Splash, an event in support of Breast Cancer Awareness month and finding a cure. S&S has become one of Academy's most memorable events. Although, Schultz ultimately lost her battle in 2010, the Academy is keeping the tradition going, as this year celebrates the 11th year of Spike and Splash.  
This year, around 600 people attended the event. Haley Palumbo ('18) said, "The energy was electric!"
From the foyer of the gym where the bake sale was held, to the Dad's Club grill out by the pool, and the stands for the volleyball game inside and outside for the swim meet, teachers, students, parents, and siblings were everywhere.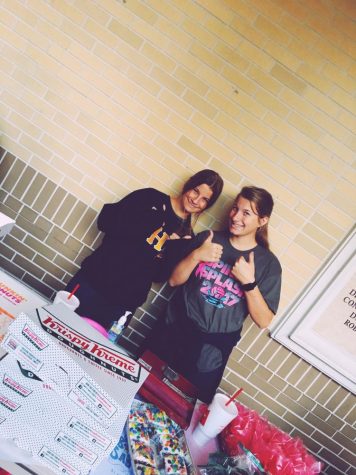 Through food sales, T-shirt sales, raffles and entry fees, the evening raised an impressive $11,545 for Moffitt Cancer Center.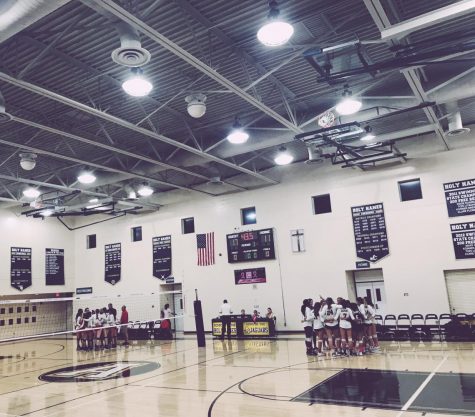 The volleyball team encountered a competitive match against Cardinal Mooney, but fell short in the end. During each set, every player played their strongest and as a team they attacked hard.  Katherine Pickard (18') collected 9 kills and Olivia Mortellaro ('21) had 18 digs; however the game ended in a 3-0 loss.
Senior volleyball player, Vanessa Davila ('18), said "Junior, Megan Scanlan, really stood out in the game. She played extremely well."
The swim team faced Plant High school in their final regular season meet. Unfortunately, they suffered a tough loss. Plant finished with 123 points and AHN collected 63. The night's theme of fighting cancer had an impact on the swim team due to the recent passing of their teammate, eighth grader Cailin Cannella. Bella Kirkpatrick ('18) said, "I think that this year, we all swam with Cailin's strength"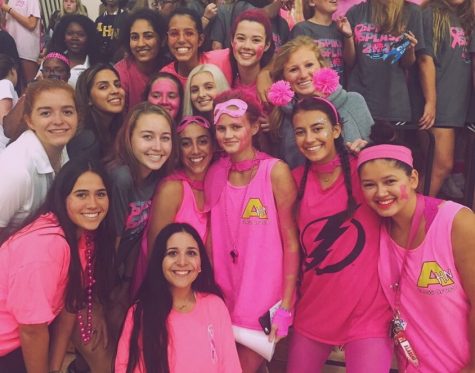 Academy students from all grades came to support. President of The Golden Girls, Alexandra Fonseca ('18)  said, "I really thought we had a great turnout. I will definitely miss nights like these!"
Senior volleyball player, Morgan Salzsieder ('18) said, "From the court, It was amazing to see everyone up in the stands!"