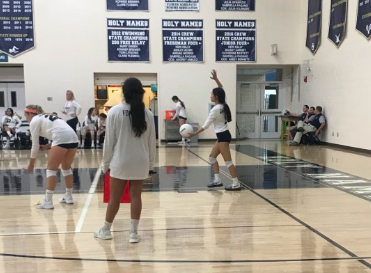 Jaguars "Kill" Volleyball Senior Night
October 13, 2017
On Wednesday, Oct. 11 Academy played Tampa Prep for the annual Volleyball Senior Night. Before the game started, there was a short to service to commemorate the seniors. During this service, one underclassmen for every senior on the team wrote a senior a small speech in the form of a letter. This year's seniors consists of four girls: Katherine Pickard, a captain and outside hitter, Gillian Garcia, a captain and defensive specialist, Vanessa Davila, a defensive specialist, and Morgan Salzsieder, a middle blocker. All four seniors have been playing volleyball for Academy since their freshmen year.
Volleyball SENIOR NIGHT tomorrow against Tampa Prep!! Come on out and support your Jags!!🏐🏆🐾 pic.twitter.com/VftQm3Dg4b

— JAG NATION (@jagnation_1881) October 10, 2017
The Jaguars battled for all five sets in order to win the match.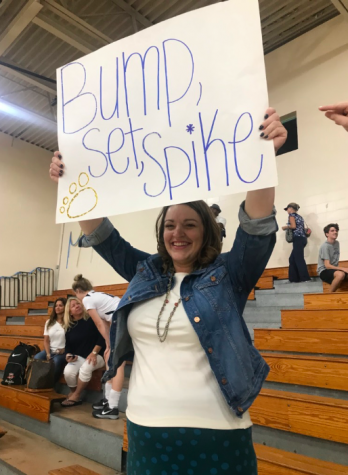 Even though Davila has been injured all season, the team still honored her with her own speech and posters. Briana Benito ('19) wrote a speech Davila.
"It was easy for me to write a speech for Vanessa because we have had so many great memories together through the years." said Benito.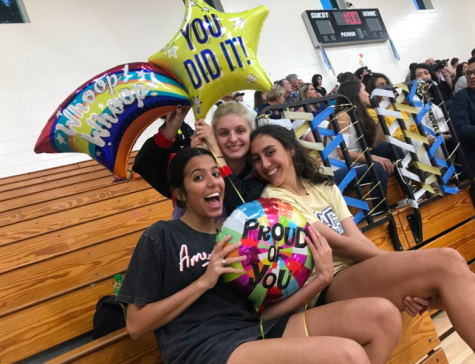 Some of the seniors decided to come out and support the jags as they took on Tampa Prep.
"When we found out the date for senior night, we knew we had to go. We all knew how important it was to be there for Morgan and Kat after all the time and effort they put in for the past four years" said Leto ('18).