Lacrosse Conditioning Begins
November 30, 2017
The Academy varsity lacrosse season is just around the corner, and conditioning is underway. Athletic conditioning began Monday, Nov. 27, and serves to help get the players in shape before tryouts in January.
Last year, the lacrosse team made it to districts for the first time since the start of the lacrosse program in 2015. This will be the team's fourth season with  Latin teacher and head coach, Ariana Louder.
Alexandra Fonseca ('18) is one of the original members from the inaugural season. 
"I'm mostly excited to redeem ourselves from last season and beat teams that we should've won last year like TC and Berkeley. I know we can make it past the first round of districts this year and go on farther," Fonseca says.
Feraby Hoffman ('18), an attacker, says, "I'm excited to have new girls on our team this year and I hope with the new freshman, we will be a stronger and closer team."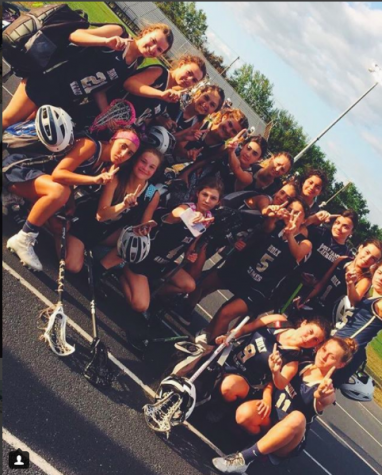 Jackie Beltram ('18), is trying out for lacrosse for the first time this year.
She says, "I've never played lacrosse before, but so far the conditioning has been going well. There is so much running, but it's fun and a new experience for me."
Conditioning will happen every Monday and Wednesday from 5:30 to 7:00 pm until Jan. 10. Tryouts for the 2018 season will be held Jan. 16 through Jan. 18, 2018. Louder encourages anyone to tryout.
Click here for the 2018 season game schedule.