Academy Softball Wins First Preseason Scrimmage
December 1, 2017
On Wed. Nov. 15, 2017, at 5:30 p.m., Academy softball competed in their first preseason scrimmage against Jefferson High School. After playing a seven inning game, Academy won 8-7. This scrimmage was a good opportunity for head coach, Bo Longshore, to get an insight of what the season brings and how the team works together. Preseason scrimmages help to see what the team needs to improve on for the upcoming season.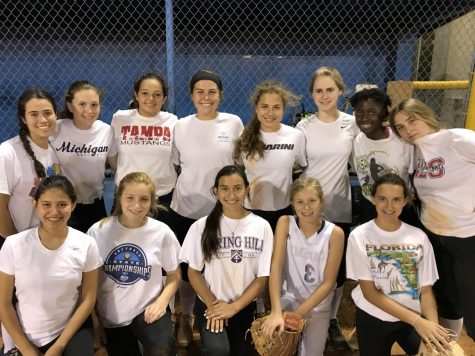 Longshore said, "When starting out as the new Head Coach at AHN, and only knowing a couple players, I was very excited to begin practicing. Of course, after a couple weeks of practice, I couldn't wait to play in a game situation. After the game, I was excited for a lot of things we did well, but also realize that we have a long way to go to get where we need to be before our first game on February 13th."
Chase Cordoves ('21) hit her first home run during the game right over center field, with Alyssa LoSauro '18 on second base. The team quickly ran out to congratulate her not knowing it was her first homerun; she remained humble throughout the rest of the game.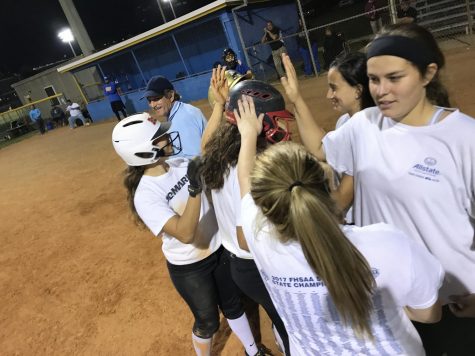 Cordoves said , "I think the first game went really good and it helped the coaches see what we will play like in the upcoming games. It felt really good to hit my first home run, especially for Academy. I wasn't really expecting a homer in that game."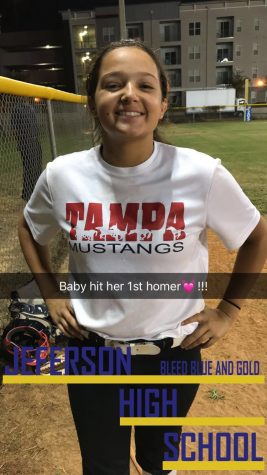 Academy plans to play their next scrimmage played at Carol Kennedy on Wed. Dec. 6, 2017 at 6:30 p.m