CFB National Championship: 'Bama Beats the Bulldogs
January 12, 2018
On Monday, Jan. 8, 2018 the CFB National Championship took place at the Mercedes-Benz Stadium in Atlanta, Georgia. After the National Anthem was sung by country group  THeZac Brown Band, kickoff occurred at 8:17 p.m., ET. Two SEC teams went head to head for a dramatic game: No. 3 University of Georgia battled No. 4 University of Alabama.
The visiting team, Alabama has traditionally held a dynasty with 16 claimed national titles. The last time Georgia won a title was in 1980, with two claimed national titles, although they have 30 conference titles.
— Georgia Bulldogs (@UGAAthletics) January 9, 2018
Academy alum, Hope Rossi ('17) is a freshman at Alabama who attended the game. Alum Riley Gillis ('17) attends UGA and also had the opportunity to attend.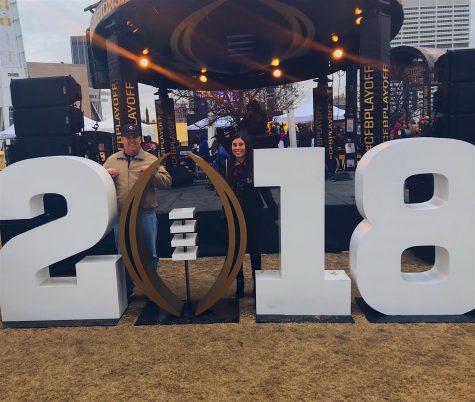 Rossi says, "Game day in college is so much different from high school. People are so much more into it, for example we usually get up early and tailgate all day with our friends and sometimes family will come up and visit for the big games, you can even rent out a tent in the quad which is right near the stadium. In college everyone is really serious and goes all out for the games." 
Alabama's head coach Nick Saban went up against his former defensive coordinator of seven years. Kirby Smart has been the head coach of Georgia for two years.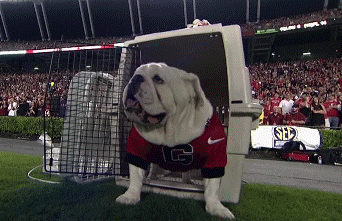 The first quarter ended with zero points on the scoreboard for either team. Georgia claimed a 13 point lead in the second quarter, scoring two field goals by UGA's star kicker, Blankenship and a 1-yard touchdown run by Hardman.
Rapper, Kendrick Lamar, performed the first ever halftime show in history. Lamar performed at the Centennial Olympic Park, a few blocks down from the Benz Stadium. Despite the cold and rainy weather, Lamar amazed both music and football fans with hit songs from his album, DAMN., high energy and stage presence. Watch his halftime show here.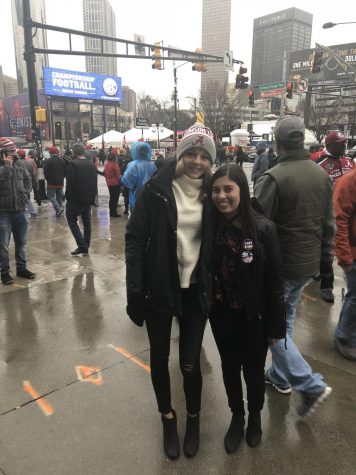 The third quarter started with Alabama having possession of the ball after winning the coin toss. After several missed calls by the Big 10 refs, Georgia punted on 4th & 17. Alabama scored their first points on a 6-yard pass from Tagovailoa to Ruggs, but Georgia responded with an 80-yard touchdown connection from Fromm to Hardman. With the Dawgs up 13, the Tide then gained 15 yards on six plays. Kicker, Pappanastos, avenged his earlier miss with a 43-yard field goal that put Alabama within ten.
In the fourth quarter, backup quarterback Tao Tagovailoa lead the Crimson Tide to a major comeback and tied the game at 20 with 3:49. With three seconds left, Alabama's kicker, Pappanastos, missed a potential game-winning 36-yard field goal to the left, sending the game to overtime.
Despite a 51-yard field goal by Georgia in OT, Alabama true freshman, Tagovailoa made a 41-yard pass to Smith, winning the game.
The Alabama Crimson Tide defeated the Georgia Bulldogs in overtime with a final score of 26-23. Many UGA fans went home devastated by such a close, competitive game.
https://twitter.com/OldRowOfficial/status/950617995675602944?ref_src=twsrc%5Etfw&ref_url=http%3A%2F%2Fftw.usatoday.com%2F2018%2F01%2Falabama-georgia-national-championship-bulldogs-fans-melting-down-meltdowns-video