Spring Sports Underway
January 18, 2018
With the beginning of the New Year and the new semester, there is the beginning of a new sports season. Spring sports, such as track and lacrosse, start up as soon as Christmas break is over. The very first sport being tennis. Tryouts will be held Jan. 24 and will run through Jan.30.
Tennis player Madison Chandler ('19) said, "I am excited to become higher up in the ranking and getting a better opportunity to become a leader. A team tradition I am looking forward to is going to a team dinner after our first home match."
Girls track and field is the next spring sport. Tryouts will begin on Tuesday, Jan. 23 and will run through the 26th.
Runner Greta Dieck ('19) said, "I am most looking forward to setting and achieving some personal goals for myself as well as to see our team performance grow overall this year. We typically struggle to get relay teams and individuals to qualify past districts, so I am hoping that more talented girls will be willing to put in the effort and time to go really far this year."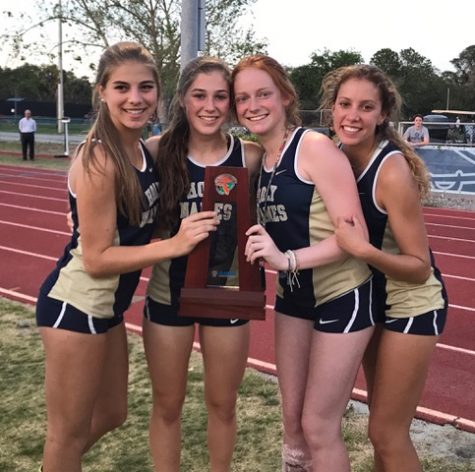 The next spring sports team is the girls high school softball team. Tryouts will begin Tuesday, Jan. 23 through the 24th.
Softball player Alyssa LoSauro ('18) said, "I am looking forward to the upcoming season because we have a brand new team with a lot of new faces. I can't wait to reach our full potential by working together to be the best we can be."
Lastly, girls high school lacrosse team tryouts will begin Jan. 29 and will run through the 31st.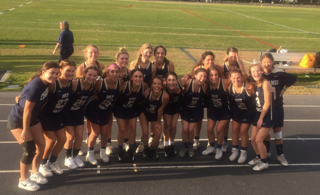 Lacrosse player Feraby Hoffman ('18) said, "I really want the lacrosse team to do well this year. And beat teams that beat us last year. It would amazing for my last year if the team could make it really far in District Playoffs."