Varsity Soccer Wins District Semifinals
January 30, 2018
On Thurs., Jan. 25, 2018 at 7 p.m., the Academy varsity soccer team traveled to Tampa Prep to compete against rival Tampa Catholic in the district semifinal game. After being tied 2 to 2 and going into over time, Academy sophomore Caroline Lamoureux scored her second goal of the game to win with a final score of 3 to 2.
Lamoureux says, "Honestly, it was a team effort. I may have technically scored the goal, but it would have never happened if everyone was not working together. It felt good to go onto the next round, but it felt even better that we beat Tampa Catholic."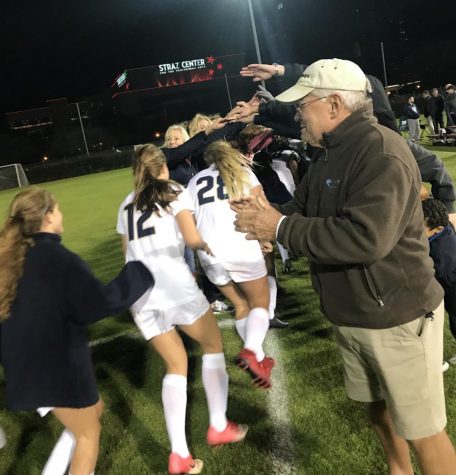 Along with Lamoureux's two goals, a goal was also made by Frannie Ferreri ('20) to create Academy's 3 to 2 lead.
Ferreri says, "Going into the game, we all felt pretty confident, but during the game it became a little more stressful. After I scored my goal, I felt way more confident and when [Lamoureux] scored the winning goal it made us all so happy".
Academy played against Berkley prep in the district finals on Friday, Jan. 26 and although they lost, they will continue on to compete in regionals.