Basketball Wraps Up Season with Senior Night
February 9, 2018
On Feb. 2, 2018, the varsity basketball team wrapped up their season with the annual senior night commemorating the five seniors on the team: Kayla Eckermann, Mickey Carney, Lindsey Perez, Maddy Ruppel, and Katherine Hahn.
Basketball coach, Chris Severini, said, "Senior night was a great celebration for our five seniors. We got to honor the hard work and accomplishments throughout their respective careers. It was a well-deserved recognition for all five as each one of them has come a long way, both on and off the court."
The night began with junior Greta Dieck inviting the seniors, escorted by their parents, up to the court to say a short speech for the girls and their families about their individual work and efforts for the team.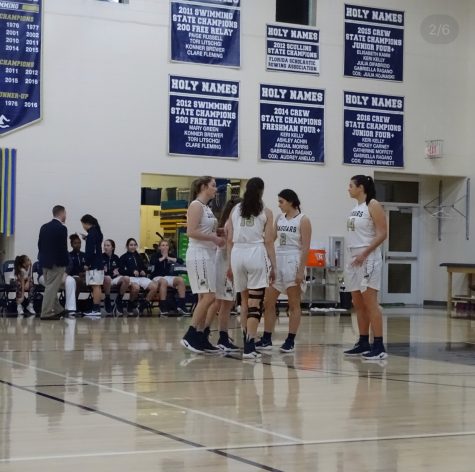 "I was happy to have all my friends and family come to support me. My teammates are  greater than I could've asked for, and they made the night really special for us seniors. I love them and everything they did for us," said Perez.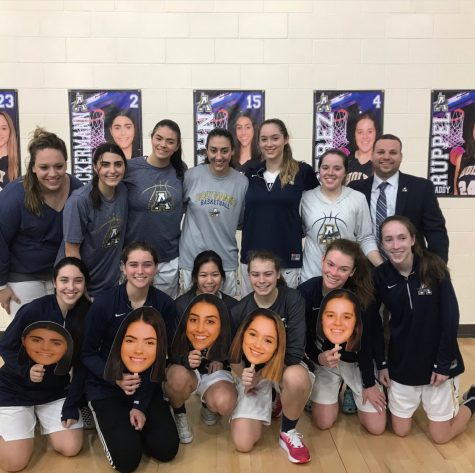 After the game the team celebrated by taking photos and going to an after game party with their families to cut cake together.