Softball Competes in the Lady 'Canes Spring Classic Tournament
March 27, 2018
On Friday March 23, Academy's varsity softball team traveled to Clearwater to compete in the annual Lady 'Canes Spring Classic Tournament located at Eddie C. Moore softball complex. The tournament was two day double elimination tournament, all teams competing to make it to the championship game on Saturday night. This year's tournament had a total of 16 teams competing: Academy of the Holy Names, Tampa Catholic, Academy at the Lakes, Tarpon Springs, Chamberlain, Mitchell, Plant, Durant, Jefferson, PHU, Freedom, East Lake, Wesley Chapel, Strawberry Crest, Newsome, and Osceola.
Head Coach Bo Longshore says, "The Lady 'Canes Tournament brings together some of the best teams from the Tampa Bay Area. This year's tournament featured 16 teams from the Tampa Bay top 25 rankings. This is an opportunity for our team to play against some of the best teams and players, that we don't get to play against in our regular and district season schedule. Since these games had no effect on our District rankings we were able to allow some players who don't start to get some extended playing time. We did some good things in our games, and also made some mistakes which we learn from .The truth is you always learn more from your losses than from your victories. This team continues to work very hard on all aspects of the game. The players and coaches are very excited about the second half of our season, and the postseason."
Academy played a total of three games and decided to not play the last due to injuries on the team, as well as wanting to play smart for the district games coming later in the week. On Friday, Academy took on Strawberry Crest and lost 8-1. Saturday morning at 9 a.m., they competed against Osceola and lost 3-4. Following their loss, they competed against East Lake and won 2-1. After playing a total of three games with starting catcher, Chloe Boos ('19) injured and third baseman, Samantha Miller ('20) getting a black eye, Longshore decided it would be best the team go home to prevent further injury.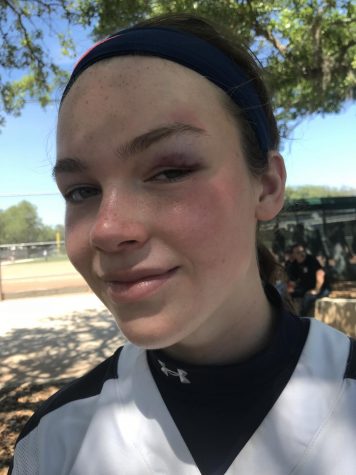 Captain Alyssa LoSauro ('18) says, "The tournament this weekend taught us that every inning is important because if you have one bad inning that can cost you the whole game. As a team, our goal is to score runs early in the game and play good defense so we can get a lead right away."