Softball Team Travels to Naples
April 13, 2018
The AHN varsity softball team travelled to Naples, Florida for the 22nd annual Bill Longshore Memorial Tournament. The tournament is named after AHN Head coach Bo Longshore's father, as he lead three local Naples teams to the Little League World Series. This tournament is hosted at North Collier Regional Park, there were 11 teams competing from around the state of Florida. The teams were split into three groups, AHN in Group C.
They played their first game on Friday Apr. 13 against Gulf Coast High School. The Jaguars defeated the Sharks 9-1 in the first game. Rachel Petrarca ('21) hit a home run early into the game, setting the tone for the rest of the batters. Their defense against the sharks was very successful due to the pitching of Gelmi Pasquier ('19). The infield was also successful in holding the runners, only giving up one run in seven innings.
The Jaguars then played Lely High School after playing Gulf Coast. The Jaguars beat the Crusaders 15-9. Academy's defense was not as effective as the previous game, however their offense was just as successful as before. During this game, Sam Miller ('20) hit two home runs within one game, Chloe Boos ('19) hit a home run as well.
"It always feels great to hit a home run, but hitting two home runs both within the same game felt amazing. I have been in a slump lately especially after the tough loss to our rival Tampa Catholic," said Miller.
The next day the Jaguars played two games. The first game was against Estero, who ultimately won the entire tournament. The Jaguar defense during this game had declined even more than in the game prior on Friday night. After the Wildcats, the Jaguars were defeated by Doral High School 15-5. This loss resulted in the Jaguars not moving onto the finals.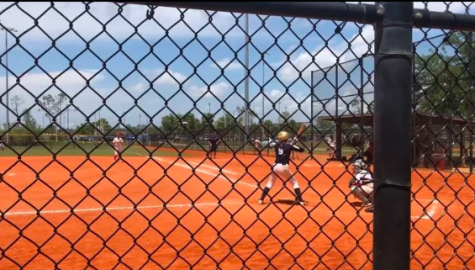 "We started off the tournament strong and I was very confident we would advance to the final, however we did not end as strong as we started. For the second day the team's overall moral had changed and we made a lot of errors" said Alyssa LoSauro ('18).
SaveSave