Academy Volleyball Team Honors Senior Players
October 16, 2018
As the AHN volleyball season comes to an end the team comes together to recognize the six seniors at their game against Northside Christian on October 9, 2018.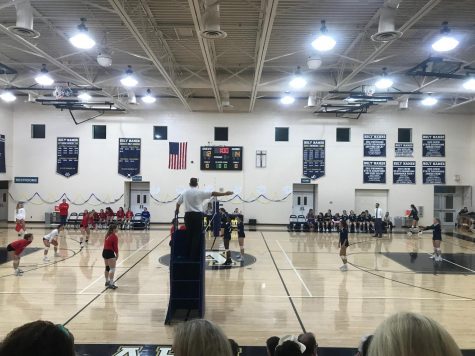 Before the official senior night began, some of the juniors gave speeches dedicated to the seniors about their time spent together on the team. "When Gabby [Butler ('20)] was giving her speech about me I got really emotional thinking about how this could be the last time we all ever play together, " said Chloe Kruszewski ('19).
As the official senior night traditions began the seniors were joined by their families and escorted into the gym while being recognized for their accomplishments from the past four years on and off the court.
"It was really special that my parents were involved in this part of senior night because I wouldn't have been able to accomplish half of what I have without them," said Morgan Farrior ('19)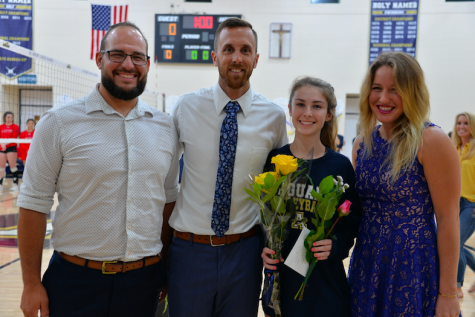 The team played a great game against Northside Christian winning the first set but then losing the last two with a neck and neck score, the Jaguars did not win the match but plan to advance to districts if they win their game on October 16, 2018.