The Jaguarettes Dance Team Implements New Changes for the 2018-2019 Season
October 22, 2018
The Academy dance team is undergoing various changes this year. For starters, Hannah Rodriguez ('19) has worked closely with Coach Olivia Martinez to change the uniforms for the entire team. These uniforms include an entire new set of practice clothes, a new design on the team sweatshirt, and a new dress uniform for performances.
Martinez says, "I love the new uniforms personally because they look more like a dance uniform. The girls can also use them for jazz and pom dances." The change of the shape and material of the uniform allows the girls to dance easily because the fabric is less restricting."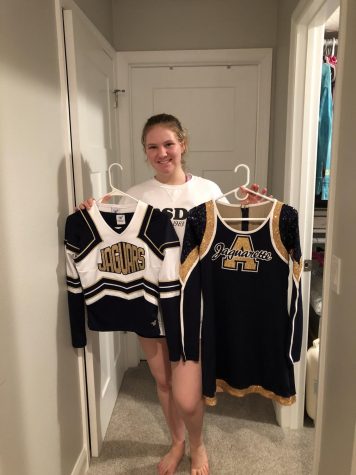 The captain of the team Hannah Rodriguez ('19) says, "The new uniforms were a lot of work to change and create partly because we haven't switched it up in nine years. Our old uniform was very uncomfortable to dance in and move freely. The new ones are now a dress so it is easier to move and it is no longer skin tight."
The Jaguarettes are also changing the competition schedule. While the team used to compete in two different competitions, they will now only be competing in one. This competition is called MA Dance Regional and will take place in March at Seminole High School.  
Morgan Tata ('19) says, "I am really excited to change the competition schedule because the two different comps were hard to fit into my schedule. The ones we were going to my sophomore and junior year were always disorganized and they were held in January and February which is primarily our game performance season."
With the new competition taking place in March, the Jaguarettes will have more time to work on their competition dances.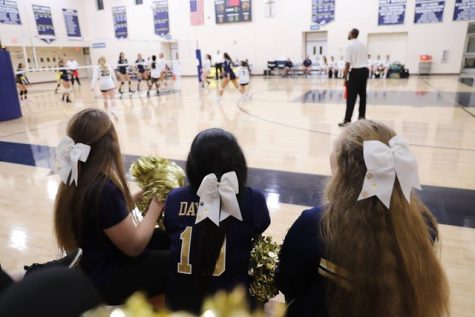 In the past the Jaguarettes have danced at Academy volleyball and basketball events. This year, the game dance schedule has become more rigorous. The Jags now dance at volleyball, basketball, swim, lacrosse, soccer, and softball sporting events.
One of the main focuses of the dance team this year is encouraging the girls to become closer with others on the team. More team bonding activities have been planed such as "Friendsgiving," and ice skating in December along with a team wide secret Santa. Earlier this summer the entire team met at AMC Westshore movie theater to watch the 'Incredibles II.'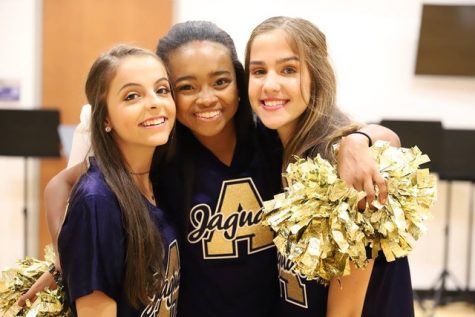 Ella Jurusz ('19) says, "We spend so much time together at practices and performances, that we are incredibly close. We have each made some of our best friends through this team."
The Jaguarettes have also started a new exercise routine. The girls are now required to run two laps around the soccer field as a warm up. After running, the girls come back to the dance room to stretch out. After stretching for half an hour, the girls start to run through their dances and practice until their performance is perfect.