Academy Students Break School Records
November 16, 2018
The Cross Country team competed in the State Finals this past Saturday, November 10 in Tallahassee, Florida. Meghan Hughes ('20) broke a new record for the 5k, completing the race with a time of 18:24, 23 seconds faster than the previous record. Overall, Hughes placed 5th in the competition.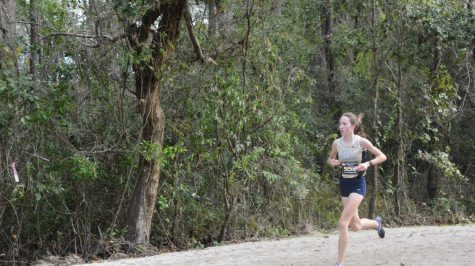 Hughes says, "After the race, I was in disbelief. I held on to quiet hopes of what I might accomplish at states throughout the season, which was a school record and a place at the podium. Mentally, the race was definitely a challenge, but the thought of my teammates working just as hard and knowing there was so much to gain in perseverance really motivated me. None of it would have been possible without Coach Ray's dedication or my teammates' support."
Katie Jones ('19) says, "Megan has always been such a hard worker and dedicated to the sport. Each year she has improved tremendously and I am not surprised that she was able to break the school record this past weekend. The team and I are so proud and wish her the best next season!"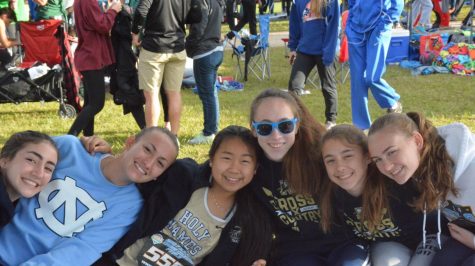 Hughes also speaks specifically about her team's accomplishments, saying "Despite nerves, the team came together to perform in our greatest race of the season, putting down one of the fastest team averages that AHN Cross Country has seen in a while. Placing 10th overall in Class 2A, we beat Berkeley, behind whom we trailed at districts and regionals. That was a good feeling."  
The Swim team just recently won the Regional Champion title, along with a record breaking time, by Cassidy Neely ('21) in the 500 freestyle. 
Neely says, "I felt so excited right after I finished my race because I knew that I had broke the record around five seconds, I could not stop smiling. Before I swam the event, I got really nervous because I knew that I could break the record, but there were so many things that I thought could go wrong. I tried to focus on my race, and what I knew would go right, and when I got behind the blocks I was more excited than nervous."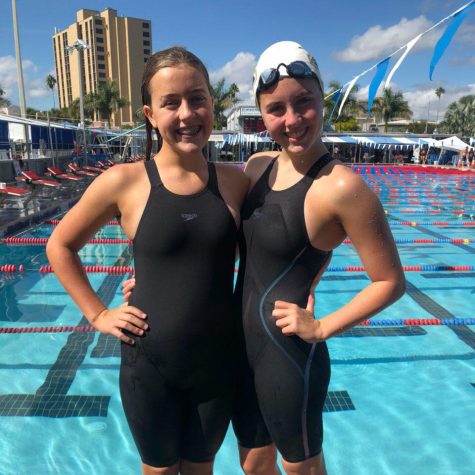 In previous years, Neely had tried to break the record as well, but was just short of the time. With lots of physical and mental training, it helped her break the record this year. Neely says, "What made it so exciting for me is that I've wanted to break this record since 7th grade, when I realized it was a possibility for me. I was going for the record last year, but I ended up missing it by only .31 seconds. I was really disappointed, as I wanted to get it as a freshman, but that just motivated me to work so much harder this season so that I could smash the record."
Even though Neely just broke a record, she still has more goals to achieve, "I am so excited to be moving forwards to the State Championships and I am hoping to place within the top 3, and to swim an even faster time."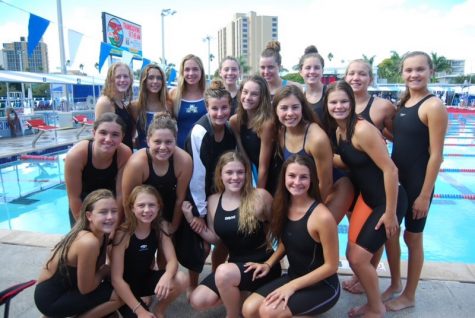 Isabella Bahr ('19) said, "I'm really happy to see her break the regional record because she had her eye on it last year and it was nice to see her work pay off."